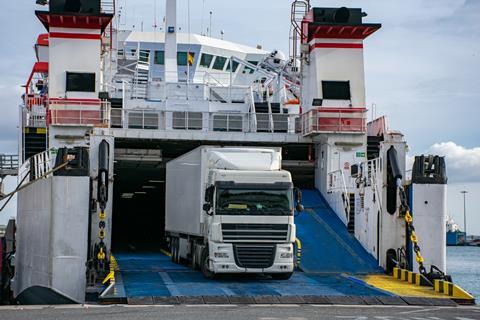 Northern Ireland is becoming increasingly unattractive for organic producers based in Great Britain, with the expected end of the NI trusted trader scheme set to exacerbate already difficult trading conditions.
Organic shipments between GB and NI are currently exempt from border checks as part of the scheme agreed between the UK and the EU in December, which offered suppliers a "grace period" to maintain post-Brexit food supplies to Northern Ireland.
But with the scheme due to expire by the end of March and no replacement in the offing, organic businesses looking to make shipments across the Irish Sea now face an uncertain future, warned Roger Kerr, CEO of certification body Organic Farmers & Growers.
This change will mean certificates of inspection are needed for every shipment of organic produce into the country, said Kerr – creating "significant" administrative headaches for both suppliers and retailers that could ultimately dissuade them from operating in NI.
"Current estimates indicate between 120-150 vehicle movements per day between GB and NI that would include organic within the load," he added.
"Where the organic element may only be a few cases, or one pallet, the requirement to strip the load down to check the consignment matches the certificate of inspection would effectively make the inclusion of organic unfeasible."
Kerr's concerns follow a decision by Scottish organic cheesemaker The Ethical Dairy to halt deliveries to NI last week, citing "costs of compliance" that made sales "simply not viable".
Without resolution, Kerr warned other businesses would soon follow suit. "The supermarkets won't bother bringing those organic products over. That's the message we're hearing," he said.
"Any specialist food manufacturer is going to find it increasingly difficult to sell both DTC and in the mults. Retailers won't want that complexity on their loads. And ultimately, it will be shoppers who miss out."
In response, a Defra spokesman said "the flow of goods between GB and NI has been smooth overall and deliveries are reaching their intended destinations".
A new, dedicated team in government had already been set up to develop ways to streamline the movement of goods as the end of the grace period approaches. The team will work with supermarkets, the food industry and the NI Executive, he added.
Its work would also include engagement with the European Commission on the use of e-seals for organic certificates of inspection.