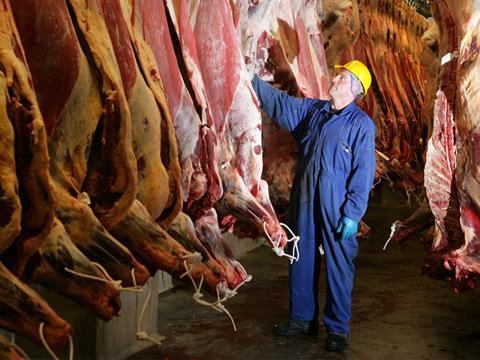 The future of protected food names, potentially catastrophic delays to food exports, and a new ministerial appointment filled up the food and drink industry's Brexit inbox this week.
On Monday (24 September), the government published the latest tranche of Brexit technical notices. The 24 papers included detail on how suppliers would need to make significant changes to labelling, as well as new rules on exporting food and drink.
Among these is a new requirement for exporters of meat and dairy to apply for an Export Health Certificate signed off by a veterinarian in order to export to the EU.
The NFU warned this would be "catastrophic", with DG Terry Jones adding UK exporters faced at least a six-month wait before such certificates could be issued.
The poultry industry is already putting the potential cost of such a delay at about £200m. Export disruption could also affect carcase balance, leading to a rise in food waste and higher food prices, warned British Poultry Council CEO Richard Griffiths.
The technical notices also contained contentious proposals about protected food names, with the government outlining plans to replace the EU's PGI system with a new UK scheme.
This meant the 86 UK food products that carried PGI labelling faced an uncertain future, said Matthew O'Callaghan, chair of the UK Protected Food Names Association. Consultation on the new scheme would not start until spring, he added.
The government notices once again laid bare the "grisly prospect" of a no-deal Brexit, said FDF DG Ian Wright, and showed it would have "a severe impact on UK food and drink supplies and trade" as of next March.
Meanwhile a report by Barclays warned on Thursday (27 September) that a no-deal Brexit deal could cost food retailers and the supply chain £9.3 billion.
There were more positive reactions to the appointment of former PepsiCo and Asda executive David Rutley as under-secretary of state for food and welfare, with responsibility for safeguarding food supplies.
Wright described him as an "action-orientated guy" but warned he would have to focus on "cleaning up mess".