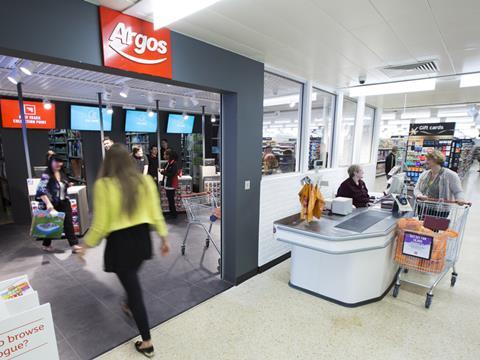 Sainsbury's acquisition of Argos will leave it particularly vulnerable to the effects of Brexit, according to a new note from City analysts Bernstein.
While remaining positive over the future of Sainsbury's, Bernstein warned its further foray into general merchandise could leave it open to falls in discretionary spend as a result of the vote.

Consumers were far more likely to cut back on general merchandise than food if forced to tighten their belts, the note said.

Argos would also acutely feel any unfavourable changes in exchange rates, it added, as roughly 85% of its products originate from outside the UK.

Sainsbury's share price has fallen by 7.4% in the month following the UK's vote to leave the EU - suffering more than Morrisons or Tesco, whose prices have fallen by 4.9% and 4.2% respectively.

As a result, Bernstein downgraded its expected earnings per share from £3.30 to £3.

But Bernstein was confident the supermarket would still outperform the market. Its analysts doubted the Argos acquisition would generate incremental earnings initially, but agreed with Sainsbury's forecast £160m of synergies in the first three years following the deal.

The skew towards general merchandise should also boost margins, the analysts added.

Brexit was named as a risk to the success of the Argos acquisition in a prospectus of the deal released earlier this month. But Sainsbury's chief financial officer John Rogers was keen to stress that the risk was minimal, and said the acquisition would strengthen Sainsbury's position in "what could be a challenging economic environment".

Chief executive Mike Coupe has said the deal with Argos will create a £6bn non-food business and ensure the supermarket is well placed to cater for changing customer shopping habits.