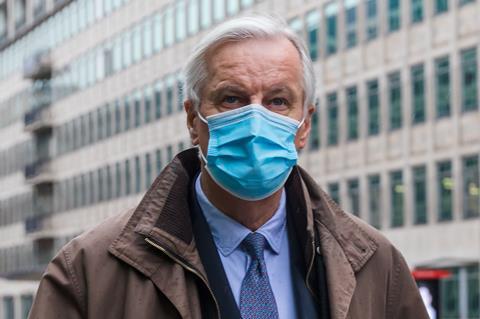 With less than a month until the end of the Brexit transition period, a third of shoppers fear food and drink prices will rise.
The finding comes from the latest Channel Pulse survey of consumer behaviour from Lumina Intelligence, which looked at how shoppers think Brexit will affect them.
As the key trade negotiations continue between the UK and the EU, there are further signs that consumers are feeling nervous about the likelihood of a deal. The survey found 6% of shoppers had already begun stockpiling food items due to fears of shortages in the new year.
One in five shoppers said they were planning to buy British more and 12% said they would be buying more local produce in the months ahead.
When asked about their general feeling towards the upcoming Brexit deadline, nearly half were worried or very worried, 36% were not worried and 17% said they were unsure how they felt about the matter.
The consumer concerns have been echoed by a separate piece of Lumina research, which found there were still high levels of uncertainty among food and drink business leaders about how Brexit will affect their operations.
Their number one concern was how import tariffs could result in price hikes. Just 30% of grocery business leaders responding to Lumina's Top of Mind survey said they were clear as to the impact of Brexit.
"Whilst a shift towards locally sourced produce and British brands is a huge positive for businesses manufacturing and selling British goods, there will be many businesses that rely on produce from outside the UK that are currently in limbo as to what the future holds for them post-Brexit," said Lumina Intelligence insights & communications director Sarah Coleman.
"There is a shared concern for both consumers and businesses that increased import tariffs will result in price increases. At a time when many are feeling the recessionary impact of the pandemic, increased costs will be far from welcome. More clarity is needed urgently to ease the uncertainty and allow consumers and businesses alike to plan for life after Brexit."