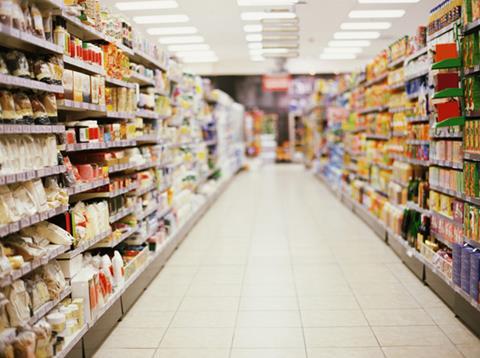 Supermarket "brinkmanship" over post-Brexit trading terms is threatening to bring about self-induced food shortages next year, suppliers have warned.
While the country waits to see if Boris Johnson returns from Brussels with a deal this week, supermarkets and suppliers are locked in their own tussle over which party will cover the additional custom costs and potential tariffs that will arise next year, set out in the 'Incoterms' of each contract.
Suppliers claim they will be unable to absorb costs that could include tariffs of up to 40% and insist the expenses must be passed on to shoppers at the tills.
David Sables, CEO of Sentinel Management Consultants, said he was "unsurprised" the negotiations were still ongoing, but if suppliers did not soon receive assurances that the new costs would be accepted, some would start to refuse orders. This could begin around 23 December when orders start coming in for January, he added.
"They ought to stop supply. They should stop supply. And if they've got half a brain, they will stop supply," he said, suggesting bare shelves would be "self-induced by the fact that there's a stand-up brinkmanship negotiation".
Ged Futter, founder of The Retail Mind, said retailers were "burying their heads in the sand" and hoping the worst of the financial burden would be eased by an EU trade deal removing tariffs. "The retailers are just hoping this all goes away. That's all that I'm hearing – that the retailers aren't engaging at all."
Many of the supermarkets had been "suitably vague" on the issue, said a manager at one supplier. "But it's our understanding we won't get any help if there are extra costs." However, they dismissed the idea of rejecting orders. "People like Unilever can do that but realistically, a lot of the smaller suppliers are just forced to accept what the supermarkets say."
Retailers could be waiting to discover if the government's duty deferment scheme would also apply to non-UK suppliers before progressing talks with suppliers, suggested one supermarket source not involved in the talks, though they also pointed out the current situation was no different from any typical price increase in the supply chain.
"There is a cost in the supply chain and so it's how you manage it." they said. "How do you pass the cost on to the buyer and into the market? It's a price negotiation, just like it would be a price negotiation if minimum labour rates in a country went up by 10%."
Mark Jones, partner at Gordons law firm, said suppliers will be in principal stuck with the price agreed with supermarkets even if tariffs or currency fluctuations occur. "GSCOP prevents supermarkets from seeking lower prices after they have done a deal with a supplier so suppliers shouldn't expect a free pass if there is a no deal outcome."