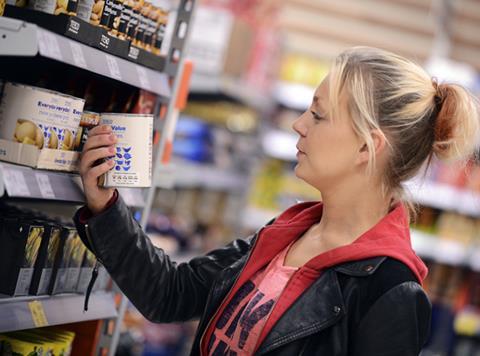 If Brits were divided on the referendum, they are united in what they believe happens next: food prices are going to go up.

Despite the emphatic "don't panic" from Tesco's Jason Tarry this week, a whopping 70% of consumers are convinced food & drink prices will now go up, an exclusive poll for The Grocer, conducted in the week after the vote, reveals. A quarter fear prices will become 'much more expensive'; a similar number say they plan to budget more carefully in the months ahead.

Given the fall in sterling and predictions from voices across fmcg that a return to inflation is on the cards, it's not hard to see why consumers are feeling nervous. Indeed, as our in-depth analysis of food prices post-Brexit shows, many grocery staples face considerable inflationary pressures as a result of the current uncertainty.

But scratch below the surface of consumer sentiment and the picture is far from unified. As with the referendum, our poll highlights sharp dividing lines between demographics: the young are considerably more worried about how Brexit will affect them and their budgets than older consumers; and while 30% of consumers in the North East plan to buy more British food & drink post-Brexit, just 16% of Londoners feel the same.

Finding a way to speak meaningfully to such a divided nation - and customer base - at a time of great political and economic uncertainty will be one of the most important challenges the food & drink sector faces in the months ahead. Not least because it's not just consumers who are divided.

The industry, too, is some way off putting forward a united front and message on what comes next. But unity is now critical. The Brexit vote has created the chance to rewrite the future of the UK's food sector - and there will be opportunities to effect change for the better. To make the most of those, the industry has to stand as one to reassure consumers, to guide new policy and to ensure the full economic and social weight of the UK's biggest manufacturing sector is recognised - and protected - in the difficult negotiations that lie ahead.