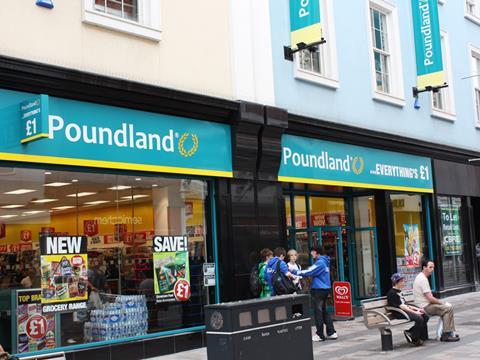 Steinhoff bosses are confident Poundland will thrive on the British high street regardless of Brexit as the South African retail giant continues to expand its value proposition across Europe.

Brexit was not a major concern when it came to the group's plans, said UK CEO Sean Summers. "We're obviously aware of the short and long-term effects, but it doesn't shape how we operate. The UK is a very attractive market and will always remain so. Brexit doesn't change that."

Former Asda CEO Andy Bond, who now runs the European arm of Pepkor - the general merchandise discount division that accounts for about 25% of the Steinhoff group - added any economic uncertainty following the EU referendum would raise the attractiveness of low-price retailing.

"There will be pressures on the cost side, but that will be counterbalanced on the revenue side," he said. "It is a good time rather than a bad time to be in discount. Secondary high street retail is still challenged so we're not struggling to find property. It is still a buyer's market."

Rising costs for businesses sourcing goods overseas and currency devaluation put pressure on the market, but Pepkor could leverage its global sourcing through an office in China, Bond added.

Pepkor operates more than 4,500 sites, with 1,000 in Europe, including 50 Pep & Co and a handful of new concept Guess How Much! in the UK. Poundland would add another string to Steinhoff's value bow, Bond said.
"We're an emerging business within Pepkor and we're trying to play in the multi-price sector with GHM! and Pep & Co," he said. "This starts to explain the logic in the Poundland acquisition. It is a good player in a slightly different discount segment and we're very confident with how Poundland adds value to Steinhoff and vice versa."

Industry analysts have speculated that, if Steinhoff's 220p a share Poundland bid is successful, it would shift its focus to a multi-price model, but Bond said it was too early to comment on a strategy.