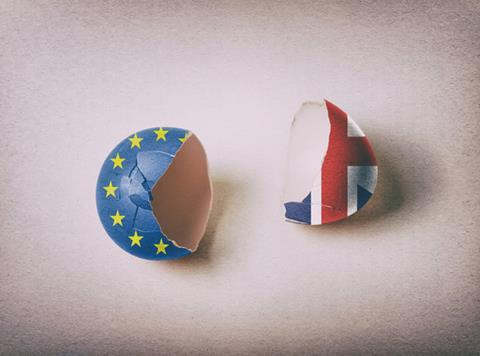 Parliament is set to vote on prime minister Theresa May's EU withdrawal deal on Tuesday with the outcome seemingly more uncertain than ever.

This uncertainty is the key reason why The Grocer recently held a webinar with a panel of Brexit experts aimed at providing food and drink businesses with the vital information they need as they plan for a variety of potential outcomes, and you can still watch it.

The webinar, in conjunction with headline sponsor PwC, entitled Brexit - A Moveable Feast first aired on 28 November but is still available on demand.

Hosted by the editor of The Grocer Adam Leyland, the panel also includes Lord Mark Price, the former trade minister and of course ex-Waitrose MD, PwC UK leader of industry for consumer markets Lisa Hooker, Food & Drink Federation COO Tim Rycroft, Steve Francis, former CEO of Tulip Foods and customs and logistics expert Robert Hardy, commercial director with Oakland Invicta.

Our panel did their best to answer the burning questions from readers of The Grocer. The lively debate touched on a range of key issues arising from the UK's departure from the EU, including imports and exports, supermarket negotiations, pricing and inflation, stockpiling, contingency planning, alternative supply, standards and much more.

"Our fantastic panel members were hand-selected to offer detailed, specialist and relevant answers to the burning industry questions around the practicalities of managing and planning for Brexit," said Leyland.

"Steering clear of politics, rabbit holes and generalities this discussion was a far more useful precis than dozens of hours of media waffle."

To watch the webinar simply register here.