Inflation has forced consumers to cut spend, while Brexit red tape has hit SMEs. Businesses are hoping non-EU trade deals make an impact
When announcing export figures this week, the FDF took a celebratory tone. It hailed "record-breaking" food & drink exports in the first half of 2023 – worth nearly £12bn, up from £11.5bn in the same period in 2022.
Look more closely, though, and the figures are not such a cause for celebration. While inflation pushed up values, volumes were down for most of our top 10 products (see table, opposite page). Beef and pork have suffered declines of over 20%, and whisky isn't far off that.
So what's behind such steep declines? And could things improve soon?
In a year of high inflation, shoppers have cut back spend on non-essential goods, or have opted for cheaper alternatives.
This has hit key exports like beef, which has suffered a slowdown in demand due to its relatively high price point.
British producers can't compete on price, says AHDB international trade chief Phil Hadley. "We're not in the business of selling cheap commodity beef," he says. "We're selling a high-quality product, and if the market trims its cloth to look for cheap products, that's a difficult challenge for us."
In the case of pork, the situation is more complex. Production is down both in the UK and the EU: AHDB estimates 40,000 sows have been lost from the UK breeding herd in the past year. National demand has been the priority, meaning less pork available to export.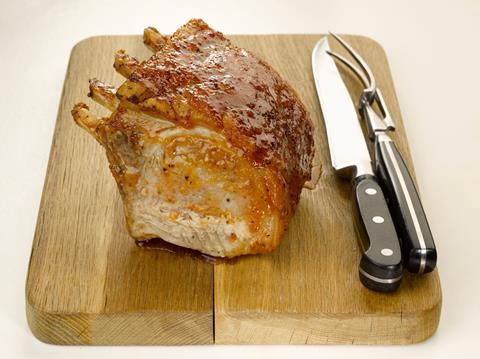 Overall, there is a wider issue at play. The volume of red meat exported has "never recovered to pre-Brexit levels", says British Meat Processors Association (BMPA) technical policy manager Nan Jones. She attributes this to the added red tape and costs involved. "This is hitting SMEs the hardest and many are finding exporting to the EU is now simply unviable."
The alcohol sector, which enjoyed a boom in lockdowns, has ensured similar difficulties. "Brexit border issues have hurt, while the global pandemic has permanently affected supply chains," says Miles Beale, CEO of the Wine & Spirit Trade Association. "Both may have contributed to consumers switching to local products."
In scotch, the drop in volumes isn't as dismal as it may seem. People are drinking less but opting for more expensive brands, the Scottish Whisky Association noted in its H1 2023 report.
But there is also an issue of "softening demand across export markets", says Stephen Davies, CEO of distillery Penderyn, whose exports share dropped this year. "I can't point to one country and say that's where the problem lies. I think everyone in the industry is experiencing the same thing."
An added barrier for scotch makers is the 150% import tariff imposed by India, which contributed to a 23% drop in overall exports to the country in H1 2023. The SWA has predicted exports to India could grow to over £1bn in five years – from £282m in 2022 – if talks result in the tariff's phased removal.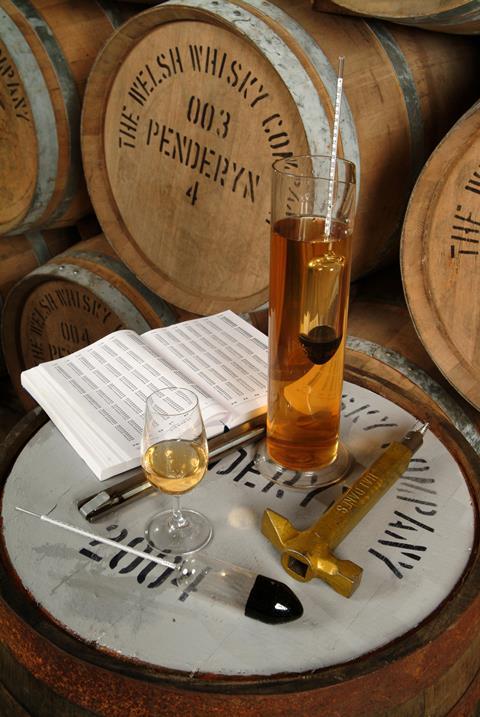 Non-EU trade
The situation in India reflects a challenging picture in non-EU trade. The EU still accounts for the lion's share of exports – importing £6.9bn of British goods in H1. Sales to non-EU markets, meanwhile, hovered at £5bn – a 1.2% fall on last year.
That's despite the government striking free trade deals with Australia and New Zealand, and boosting relations with the US, Canada, China and Mexico.
Non-EU exports were primarily hit by "price increases, driven by the soaring cost of production in the UK", says Provision Trade Federation director general Rod Addy.
Shipping costs also increased hugely, he points out – from $3,500 to Canada in Q1 2021 to a peak of $14,000 per container in Q4 2022. Costs are now falling, but are still "well above early 2021 levels", he says.
The challenges in selling to markets beyond the EU raises questions about the government's post-Brexit strategy, and its goal to reach £1 trillion worth of UK exports per year by 2030.
The Department for Business & Trade is unfazed. A spokesperson says the FDF data "only tells one side of the story, with exports showing clear growth over the last few years".
"We are taking positive steps to support this industry, signing exciting new trade deals across the world including CPTPP, our deal with Australia and New Zealand and are working on a bold new trade deal with India."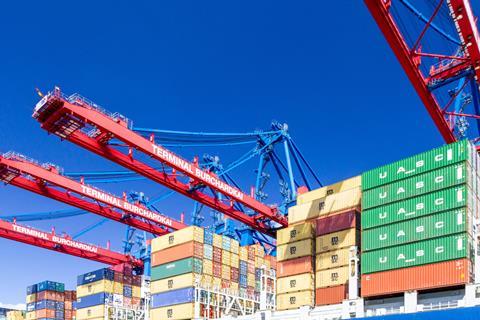 Signs of recovery
And there are signs of recovery in the FDF data too. It shows improvement in export volumes in most of the top categories for Q2, raising hopes growth will continue as inflation eases.
China is looking particularly promising. At £423.2m, Q2 value exports there were up nearly a quarter, driven by whisky and cheese. It is now our seventh-biggest exports market.
There was also Q2 growth in Singapore (53.7%), the UAE (7.8%) and Taiwan (17.2%). Food and drink exports to Turkey were up nearly a third to £115m.
And markets with less positive figures may get a boost. FDF international trade head Dominic Goudie notes the 18.1% drop in exports to Australia in H1 "may in part be due to businesses holding off on moving goods" until the new FTA came in at the end of May. Full-year data could tell a different story.
In alcohol, "there is optimism for a pick-up in sales of quality British spirits in overseas markets in the next few years," says the WSTA's Beale, adding the group is working with the DBT to "reinvigorate UK spirit exports by reaching out to new markets and offering support to small UK producers to get them exporting sooner - which we believe government should be funding".
"Next year the WSTA is planning to take members to Singapore and South Korea on an export trade mission looking to secure new routes to market."
Penderyn CEO Davies agrees that the company is seeing emerging markets such as Taiwan, China and Singapore as key to future exports growth once overall consumer spending recovers.
For meat, the picture is more "difficult to predict", as it will depend on how closely the government is willing to work with the EU, says the BMPA's Jones.
"What we need is for the government to take a pragmatic approach and look at an SPS alignment with the EU" to resolve trade friction and lower costs, she adds. That could be helped by Keir Starmer's pledge to renegotiate a veterinary deal with the EU if Labour wins the next election.
Ultimately, FDF's Goudie says government must "work with the industry to help us stem the decline in export volumes – not just to the EU, but also to further afield".