61 (58) Schweppes
Sales: £139.5m (–5.0%)
Volumes are down 10%. The brand's lemonade has struggled particularly, says CCE, which hopes new sparkling juices will pep things up. It might take more than that: Schweppes is at the centre of a pricing row with Tesco that's seen 25 CCE lines pulled from the retailer's shelves.
62 (76) Yeo Valley
Sales: £138.1m (+16.6%)
It's been tough in dairy over the past year, but Yeo Valley has pulled off a stellar performance. "It owes much to our consistent communication on the importance of supporting British family farms, coupled with our standout on-pack promotions", says marketing director Dan Rusga.
63 (74) Anchor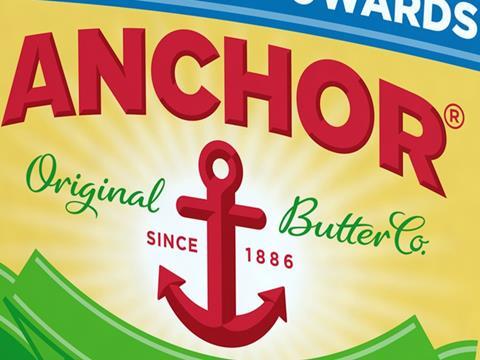 Sales: £138.1m (+13.7%)
Anchor has had a storming year, driven by Anchor Cheddar. Sliced, grated and Lighter have done especially well, according to Arla business unit director Mike Walker. Sales of core butter held steady in a declining BSM market, with Anchor Spreadable driving sales.
64 (75) Bisto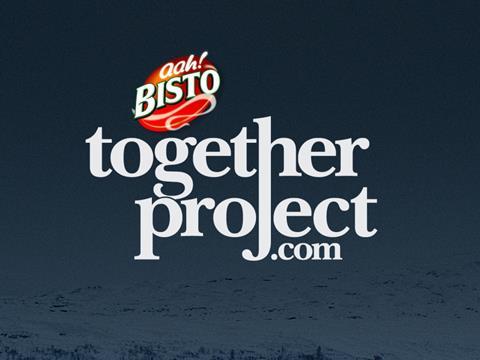 Sales: £137.1m (+13.1%)
Aah… Bisto's pulling at the heartstrings with its Together Project ads, which have returned to our screens to reunite Kev the trucker with his family in Sweden's far north over a steaming casserole.
The strategy is clearly working, with the brand adding a cool £15.9m over the past year.
NPD has been central to this. The brand says the launch of Simply Casserole and Rich Gravy Pastes appealed to younger shoppers and time-short scratch cooks, contributing to the performance. Pricier products such as these have also helped average price rise by 1.4%.
"Bisto has maintained its position by delivering a strong emotional connection with shoppers," says marketing controller Naomi Shooman. "Combining the launch of Bisto Simply Casserole Pastes with the emotional and engaging stories from the Bisto Together Project drove engagement and purchase intent, offering retailers a strong opportunity."
It's not all about posh, of course. Frozen ready meals, produced under licence from Premier by Kerry Foods, also helped, with sales more than doubling over the past year as other brands in the category suffered losses.
65 (65) Lenor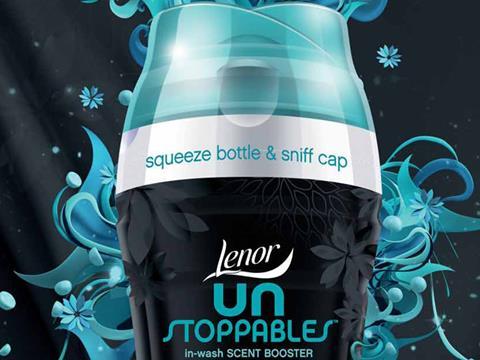 Sales: £137.1m (+1.5%)
Hanging on to the same ranking as last year, Lenor received a boost in the summer when it launched an in-wash scent booster called Lenor Unstoppables. P&G says it has since sold 4.4 million packs and has claimed a 7% value share of the total fragrance-enhanced market.
66 (63) Dairylea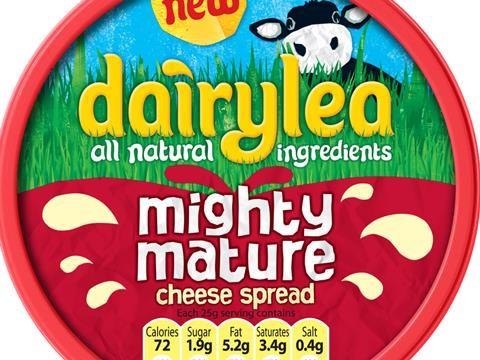 Sales: £136.9m (–2.5%)
An 8.6% fall in volumes for Britain's second largest cheese brand was tempered by a 6.6% increase in average unit prices to £1.35 as it sought to minimise the effect of the discounters and own-label cheese. A musical plastic cow promotion last March attracted almost 130,000 entries.
67 (66) Fanta
Sales: £136.0m (+1.6%)
Volumes are flat, but Fanta is holding its own in a carbonates market decidedly lacking in fizz. New stevia-sweetened raspberry & passion fruit Fanta and a promotion giving drinkers the chance to win 'once in a lifetime' prizes such as feeding a lion or flying a plane have helped.
68 (67) Kenco
Sales: £133.8m (+0.1%)
Basic instant coffee is suffering much the same fate as tea, with core offerings from Kenco in decline. Posher offerings balance the brand's figures out, however, with the pricier wholebean Millicano in strong growth. Newcomer blend Dark Roast is to get an £8.5m investment this year, including TV.
69 (64) Thorntons
Sales: £133.0m (–4.6%)
Thorntons' year-on-year performance was dented in the second half by a dip in expected supermarket orders and volume decline in some retailers. The situation wasn't helped by short-term problems at its new centralised warehouse, resulting in lost orders and missed promotional slots.
70 (71) Surf
Sales: £127.0m (0.0%)
Surf might be flat, but there's plenty going on beneath the surface. Unilever says it's Sainsbury's bestselling laundry SKU and was the top conditioner of 2014. A new Wild Flowers & Morning Dew variant is backed by a £1.5m campaign; limited-edition Flirty Shades has hit £1.7m.