Few trends have exploded so spectacularly in the past year as the plant-based diet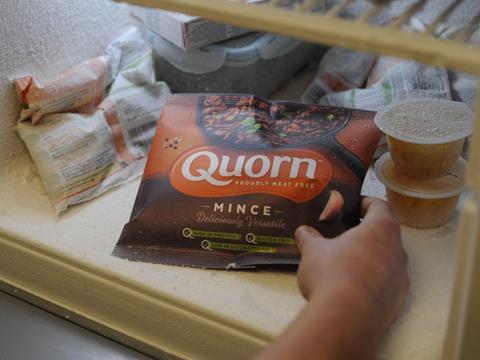 Last year's ranking: 55
Sales: £164.2m (+12.7%)
Few trends have exploded so spectacularly in the past year as the plant-based diet. Although that leaves the meat alternative aisle more competitive than ever before, with each day bringing yet another fancy new bleeding beetroot burger or soy-based rib eye, the (comparatively) ancient Quorn brand has held its own. The past year has seen its biggest year of growth since it was launched in the UK in 1985 by Marlow Foods (acquired by Philippine firm Monde Nissin in 2015) with £19m added in sales and 9.4% extra units shifted too.

Quorn's head of UK category management Julian Cooke puts that success firmly down to the "significant increase in meat-reduction diets, both flexitarianism and veganism, whether for health reasons or an increased awareness of the environmental impact of meat production".

One third of Quorn's growth was driven by its vegan range, adds Cooke, with the 13 products (recent additions including Chicken Free Slices, Smoky Ham Free Slices and Vegan Cumberland Sausages) going from "strength to strength" and sales trebling year on year.

Heavy investment in marketing is another factor behind its ability to stave off threats from the competition, with a £14m push announced in January, including a 50-week TV campaign on how to cook with the product. Potential new consumers in the form of families with children will be targeted in the coming months, says Quorn, "who we believe will be particularly receptive to our message as we promote the benefits of tasty, healthy choices".