Life has been far from smooth sailing at Princes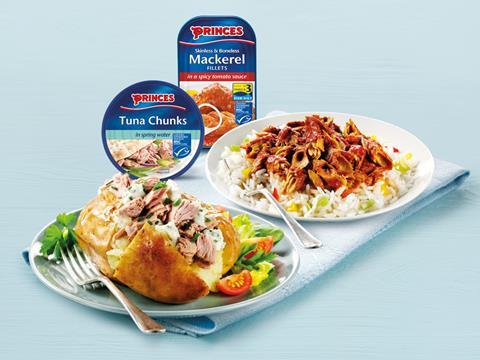 Last year's ranking: 46
Sales: £146.2m (-13.8%)
Life has been far from smooth sailing at Princes. Like rival John West (43), the brand took to the airwaves to plug the message that canned can be healthy. But that couldn't shield it from a 20% drop in volume sales (equal to 22 million units), driven by lost distribution in its fish division, which is currently down 22% in volume and has seen a price increase of 16.6%.

Disappearing channels for its fruit lines compounded problems, while the rise of own-label ranges in smaller stores hit volumes, says Princes marketing director Neil Brownbill.

Still, it has high hopes for recovery with its 'So Good. So Simple' multimedia campaign launched at the end of last year. With a target of 8.4 million consumers, the brand is tying together its canned fish and fruit ranges under one 'healthy living' message.

"We developed our digital communications to help build engagement and inspire broader usage of our product portfolio," adds Brownbill.

It's been busy on the NPD front too, extending its ­sandwich filler range to focus on convenience and launching a trio of premium ventresca tuna fillet lines infused in basil, chilli and olive oil.