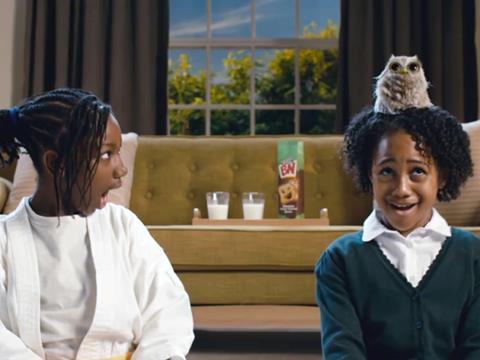 McVitie's continues its 'Sweeet' push - in which cute animals escape from biscuit packs to the sound of famous TV themes - with a new ad for its BN biscuits.

But BNs already have their own song! The ad sidesteps this minor problem by eschewing the branded version of Mah Nà Mah Nà, and reverting to the original 'lyric'. (It's not a theme as such, but The Muppets are always singing it). It soundtracks the sight of two fluffy, big-eyed owls, perched atop the heads of two girls. Their 'shocked' expressions are hilarious.

The most common word used to describe the ad on YouTube is 'weird', which seems an appropriate way to advertise the suspiciously French, sinisterly-faced snack. It's a hoot!