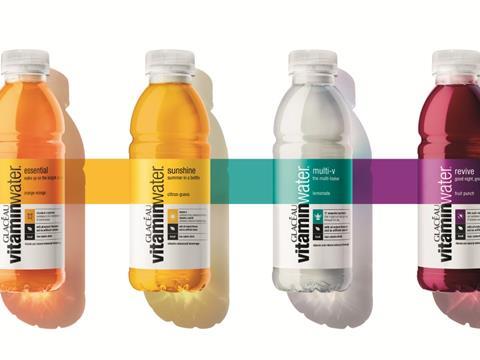 Glacéau Vitaminwater is to remain sweetened with stevia in the UK – despite Coca-Cola abandoning the use of the herbal sweetener in the US version of the brand.
Coke has announced it would be reverting to the use of fructose in the flavoured water brand following a backlash from US consumers. The U-turn comes just three months after it changed the US recipe and sweetened the product with a blend of stevia, sugar and crystalline fructose.
A statement on The Coca-Cola Company website reads: "We tinkered with the taste of Vitaminwater and our fans haven't had the greatest things to say about it. So we're changing back to the taste you know and love. We tip our bottle caps to you, Vitaminwater drinkers." It said it was putting the original recipe back into production this month and that it would be available across the US by the winter.
But Coke's UK distributor Coca-Cola Enterprises today told The Grocer it had no plans to change the brand in the UK. In December 2012 it announced it was using stevia – dubbed 'the holy grail' of sweeteners – to trim 30 calories and 30% of the sugar from the drinks.
"We conducted extensive taste tests at launch which found that people felt that the new stevia-based formulations were as good as or better than the existing range of drinks," said a CCE spokesperson.
CCE will next month begin rolling out Coca-Cola Life, a version of Coca-Cola that is sweetened with a combination of stevia and sugar. A 330ml can of Coca-Cola Life weighs in at 89 calories, compared with 139 calories in a can of 'red' Coca-Cola, and just one calorie in 330ml of Diet Coke and Coke Zero. This is the first time stevia has been used in the core Coca-Cola range.
Piloted in Argentina and Chile last year, the UK launch marks the European debut of Coca-Cola Life. Coca-Cola distributor Coca-Cola Enterprises (CCE) said Life was the first new Coca-Cola launched in Great Britain since the arrival of Coke Zero in 2006.
The launch comes as pressure mounts on many parts of the grocery industry – and particularly soft drinks – to help reduce UK sugar consumption.