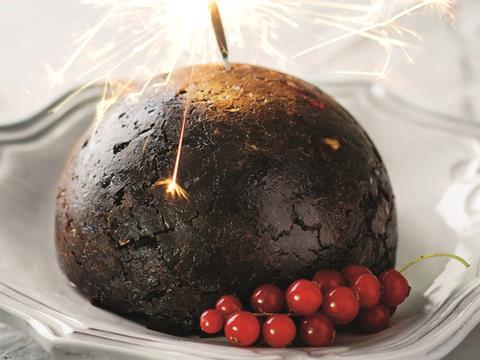 Christmas pudding could be a more expensive treat this festive season as ingredient prices surge in the wake of the Brexit vote.

The combined cost of the main ingredients for a traditional Christmas pudding are up 21% year on year, according to the Mintec Christmas Index 2016.

The slumping pound has pushed up the price of imported raisins and UK wheat, which is also seeing increased demand as a result of a high quality crop this year, it said.

Butter prices are at the "highest level seen in five years", following reduced UK production in the face of a milk and milk fat shortfall, and EU sugar prices have also risen due to low carry-over stocks from the 2015/16 season.
In better news for festive Brits, the total cost of Christmas dinner is up by just 1% year on year, and remains lower than in 2014 and 2013.

Although prices for potatoes, onions and parsnips have risen in the face of reduced yields and harvest delays following adverse weather, carrot prices have fallen year on year due to reduced demand from Europe.

And while pigs in blankets could be more expensive after the depreciation of the pound helped boost pork exports to China, pushing UK prices up 14% year on year, prices for turkey - which accounts for the largest proportion of Christmas dinner spend - are 2% lower than in 2015.