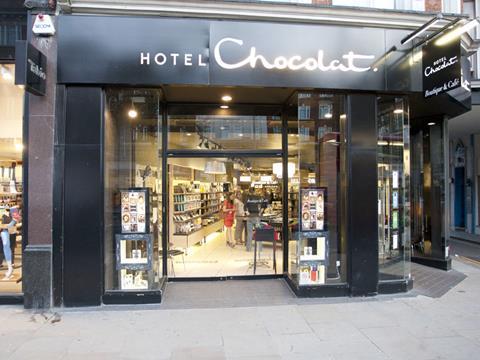 A better-than-expected rise in full-year sales injected some life into Hotel Chocolat (HOTC) shares this week. Revenues for the year to 26 June reached close to £93m, a rise of 12.1% over 2014/15 and 1.1% faster than forecasts at the time of the flotation of the luxury chocolatier in May.

A reassuring trading update from the retailer added the new store pipeline was strong, capital projects were on track, on time and within budget, and momentum from 2015/16 had continued strongly into the new financial year.


The share price rose 3.8% to 181.4p in morning trading on Tuesday as a result, before settling back down to close at 0.7% up at 176p. The jump ended a poor run in the past month in which the stock fell 10% in the aftermath of Brexit. Hotel Chocolat had soared to highs of 225p after floating at 148p in May.

Analysts at Liberum, the house broker to Hotel Chocolat, said: "The second half has seen strong sales with both January and Easter being the two key trading periods. The group has just started its capital investment programme to increase capacity, automation and improve efficiencies in its manufacturing plant, which will drive significant margin enhancement over the next few years. With strong cash generation and low debt, Hotel Chocolat has to be one of the best placed companies under our coverage."

B&M European Value Retail (BME) bounced 1.6% higher to 260.1p following a first-quarter trading update in which CEO Simon Arora declared it was business as usual at the discounter despite broader general economic uncertainty. Its sales were 21% higher than a year ago at £554.8m, thanks to its relentless store opening programme, but like for likes were flat.
B&M said it had "satisfactory" currency hedging in place through to the end of Christmas 2017 period to offset post-Brexit currency volatility. Jefferies said B&M was "fairly valued" as it balanced the "attractive" pan-European opportunity for the group with the impact of Brexit and a possible change in ownership and strategy at Poundland.