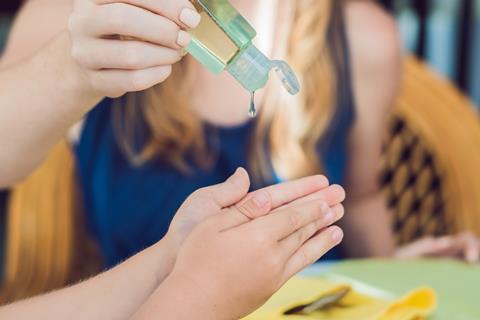 HMRC has pledged to fast-track applications for spirits producers to use tax-exempt alcohol to shift production to hand sanitisers and gels, amid a national shortage.
In recent days, a number of distillers, including The British Honey Co and BrewDog, have pledged to use their excess production capacity to produce alcohol sanitisers due to demand for alcohol-based sanitiser products amid the rapid spread of Covid-19.
This morning, HMRC said manufacturers would "have their applications for denatured alcohol fast-tracked during the coronavirus outbreak".
HMRC said it would approve all applications to use denatured alcohol – alcohol rendered not fit for human consumption and integral to the manufacture of sanitised hand gels – and hoped fast-tracking such applications would remove a key barrier to production.
In the past three weeks, HMRC has increased the limit of authorised use denatured alcohol in the production of hand sanitiser gels, totalling 2.5 million additional litres.
An HMRC spokesperson said: "By enabling the fast-tracking of authorisations to use denatured alcohol, we are providing manufacturers with the potential to produce the extra hand sanitiser gel needed during the coronavirus outbreak. We hope that this will provide manufacturers with the support they need to meet the sudden increase in demand for their products.
"HMRC will continue to work with the industry to ensure we are taking all possible steps to support production."
The British Honey Company announced yesterday it had received permission from HMRC to produce denatured alcohol and would now immediately use additional capacity its distillery in Worminghall, Buckinghamshire, to make the alcohol sanitiser. Products are expected to be available this week.
BrewDog co-founder James Watt announced on social media today it had started using its distillery to make 'Punk Sanitiser'. "We want to do all we can to help everyone get through this difficult time," he said.
Other distillers to announce similar measures on social media include Leith Gin, which has suspended spirit production to make high-strength hand sanitiser, Dundee-based Verdant Spirits and Staffordshire Brewing & Bottling Supplies.