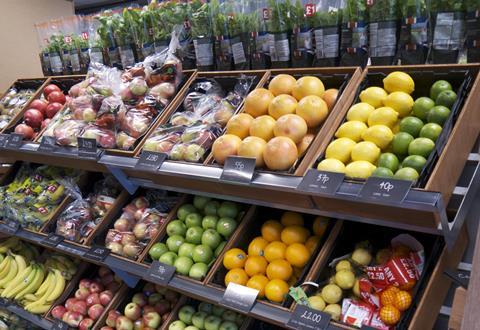 Spanish fruit & vegetable suppliers are striving to maintain production as the country's lockdown strains the capacity of its workforce.
Spain imposed a full lockdown on Saturday, with people only allowed out for specific reasons such as buying food or travelling to work.
Many fruit packhouses are operating with only half their staff due to social distancing requirements between workers.
They have consequently doubled the number of shifts and prioritised keeping production staff on site over administrative staff.
"They do a couple of shifts. One will go in from 7am until about 2pm then they'll close the factory, disinfect the place and the second shift will come in until about 9pm," said Ramon Garcia Sanchez, import manager at fruit & vegetable supplier NFB Import.
The changes appear to be working for now.
"So far, we haven't experienced a shortage," said Garcia Sanchez. "No more than in any other time of the year when there's been a shortage."
Haulage restrictions across Europe are perhaps the supply chain's greatest threat for now.
"Some hauliers don't want to go because they are having a lot of problems all over Europe," said Garcia Sanchez.
"They are taking longer to go to different destinations because they get stopped at every border and tested for temperature. That puts a backlog of trucks on the border and takes longer to come back."
Andy Weir, head of tenders at Reynolds, agreed that while supply remained consistent, this could quickly change depending on new government controls.
"If countries continue to close borders and ask drivers who have delivered abroad to self-isolate upon return, then there will be obvious implications for supply into the UK," he said.
Self-isolation among workers could similarly devastate businesses in the UK.
"It is going to become a bigger and bigger issue as this goes on," said one fruit buyer at a leading babyfood brand.
The business relies on partners in Spain to both supply raw ingredients, as well as process and pack the final product.
"I can buy bananas from other places, but if our co-packer folds then we can't go anywhere else," he said.
"It can take nine weeks to get a packing operation up and running somewhere else."