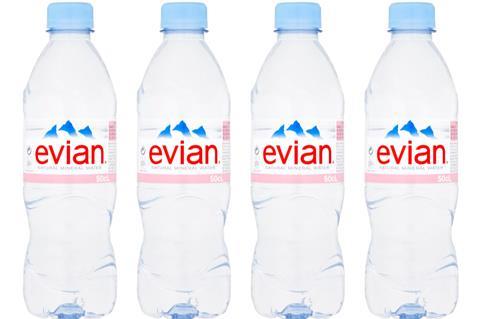 Danone has kicked off a string of initiatives across its water brands, under the name We Act For Water.
Billed as "a set of actions, objectives and investments aimed at bringing healthy hydration and safe drinking water to people around the world in the most responsible way", they include halving the amount of virgin plastic used by the Evian and Volvic water brands.
The supplier is also targeting reaching 50% recycled PET use worldwide and 100% across Europe by 2025.
Danone said it would also be "accelerating" towards carbon neutrality in Europe by 2025, with Evian and Volvic becoming carbon neutral this year.
It would match every litre of water sold with a litre for people in need, and create a fund to help 50 million people in developing countries access safe drinking water by 2030, it added.
Lastly, it planned to enhance watershed and wetlands preservation around the world, and expected its collective of water brands to achieve B Corp certification worldwide by 2022, said Danone.
It marked "a critical milestone for our brands to act on climate, nature and access issues," said Danone chairman & CEO Emmanuel Faber. "It will drive conversations to the fundamental purpose of water.".
It comes as Danone last month announced a €2bn (£1.7m) 'climate acceleration plan' to "further transform our agriculture, energy and operations, packaging and digital capabilities so that we will leverage fully our climate action to generate resilient growth models for our brands".