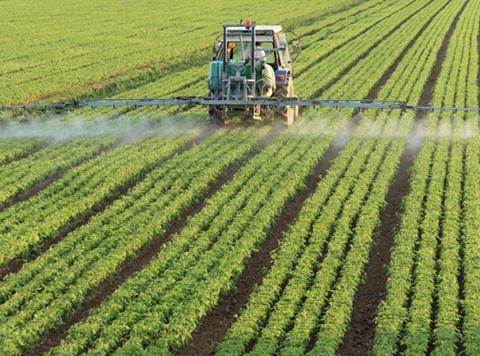 Defra has published new guidance for farmers on the implementation of reforms to the Common Agricultural Policy.
New environment secretary Liz Truss today (14 August) unveiled a 40-page guidance paper that included details on new 'greening' rules – to be implemented from January 2015 - that will tie up to 30% of farm subsidy payments to the deployment of environmentally friendly farming methods.
It stated that farmers should start preparing now for the new rules, which call on them to create an ecological focus area (EFA) representing 5% of their total arable land, and warned that ploughed grassland would have to be reinstated if the percentage of permanent grassland in England – compared to the area of agricultural land – fell by more than 5%.
The paper also confirmed Defra's position on what qualifies for the CAP's 'three crop rule', which compels farmers to grow a minimum of three different crops each year in an attempt to promote crop diversity, and called on them to consider how their EFAs "could bring the greatest environmental benefit" for bees and pollinators.
Truss said the guidance paper aimed "within the constraints of Brussels", to be as flexible and simple as possible, and had recognised the concerns of farmers about the impact of the new greening criteria and three crop rule on their businesses by making them easy to implement.
However, she also conceded there was a lack of "clarity and flexibility on greening", and pledged to press the European Commission on this subject and on the need for a review of the three crop rule, which has faced criticism from the farming community over the costs involved and debatable benefits to the environment.
"I will champion the interests of our farmers so that they can continue to concentrate on what they do best – producing top-quality, world-class food," she promised.
The publication of the paper left the NFU's president Meurig Raymond "hugely frustrated" with the "the lack of detail", particularly over how hedges - which are part of EFAs - are measured.
While the paper gave much-needed information to farmers and growers who were about to plant this autumn, "a lack of timely guidance from the European Commission seems to be significantly hindering Defra's ability to implement a full set of scheme rules at this time", he said.
"This means farmers still have a challenge in knowing exactly what the rules are if they wish to use this EFA feature which they have on farm," he added, which affected the ability of farmers "to make necessary, practical business decisions".‎