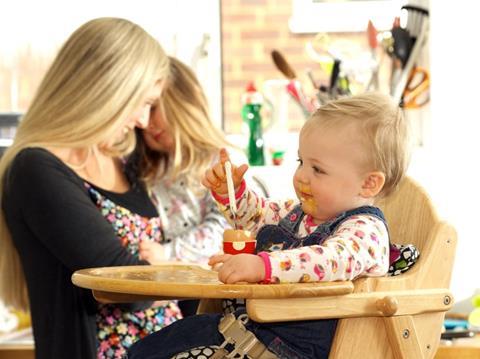 Eggs sales are set to benefit from research suggesting eating eggs during pregnancy and when weaning could reduce the risk of children developing an allergy, the British Egg Industry Council has claimed.
Research published in the Journal of Health Visiting - and funded by the BEIC - revealed just 9% of babies were currently given eggs at six months old, while only 36% were given eggs at 12 months, with allergy concerns given as the main reason for avoiding eggs.
Eggs – particularly runny eggs - are often avoided by pregnant women and very young children, but two scientific studies and scrutiny by two government committees on the current advice on infant feeding and food allergy could change consumer perceptions of egg products, said BEIC chairman Andrew Joret.
The Enquiring About Tolerance and Learning About Peanut Allergy studies, conducted by Kings College London and the Guys & St Thomas NHS Trust respectively, suggest delayed introduction of potential food allergens could be counterproductive.
"Long term this area is really important for us because mothers and babies are potentially very big consumers of eggs," said Joret. "We now know many of them have been avoiding eggs at the very time that they should be eating them".
Dr Juliet Gray, registered nutritionist and co-author of the Journal of Health Visiting paper, said: "Eggs are highly nutritious, containing key nutrients including high quality protein, vitamin D, selenium, choline and omega-3 fatty acids, several of which are not found in many other foods."
She added the review "concluded that mums and their babies can be encouraged to eat eggs, as this could have a positive effect in terms of nutritional intake and may also help immune tolerance of eggs".
"The BEIC advice that vulnerable groups can go back to runny eggs, if produced under the Lion scheme, should further reassure women that they can enjoy them normally in pregnancy and give them to their babies when weaning from six months," she said.