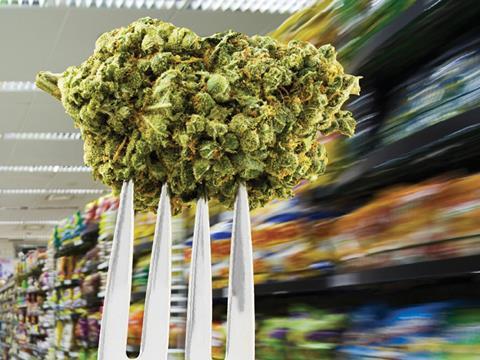 There is nothing funny about cannabis. It's a serious business nowadays, thanks to an increasingly liberal attitude around the world towards weed. Business is booming in countries where the tricky business of policing marijuana has been swapped for taking it easy and taxing it instead. And no-one is dealing more than America.

Legal sales of cannabis across eight US states hit $5.4bn in the US in 2015, according to a report from ArcView Market Research. That's up 73% on 2014. ArcView also predicts sales will top $6.7bn in 2016, then accelerate as more US states come on board, tripling reefer revenue to $21.7bn by 2020.

To put that figure in perspective, the market for beer across the entire US was $106bn in 2015, according to the Brewers Association, and growth is a flat 0.2%.

These fat spliff financials have led to cannabis being dubbed the next big thing in fast moving consumer goods. And many predict it won't happen through unfashionable smoking, or even fashionable vaping, but that food and drink will provide the reassuring conduit to take cannabis to the masses.

According to an estimate from Bloomberg, half of those $5.4bn cannabis sales in 2015 came from edible products. "It's just begun," says AJ Gentile, founder and CEO of cannabis delivery company SpeedWeed, which offers 49 edible cannabis products like snack bars, gummy bears and cookies (including gluten-free and vegan-friendly varieties) alongside regular buds of sticky green weed.

SpeedWeed sales topped $2.5m in 2015, it has 45 full-time employees and a fleet of 30 drivers delivering to over 25,000 members. "We're still in our infancy," he says. "Once we have a level playing field for entrepreneurs, cannabis is going to explode. It can be bigger than tobacco and alcohol combined, plus a few billion more from the pharma industry as we won't need most of their poison any longer."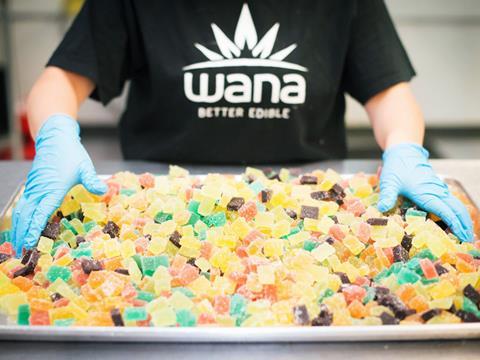 Buzz is the "right word to use" says Nancy Whiteman, co-owner of Wana Brands, which produces a wide range of cannabis-infused 'gummies' as well as salted caramels. "Twenty nine states and the District of Columbia have some form of legal marijuana program. This year, Colorado surpassed $1bn in sales in the first 10 months. Multiply that by the new states coming online and you can see what enormous potential there is."
Especially for food and drink manufacturers.
The edible scene has evolved from students baking up chubby hash brownies to include professionally produced and packaged teas, chocolates, sweets, cookies, juices, sodas, beef jerky, ketchup, pesto and more. Some chefs in Colorado are even infusing steak and foie gras and charging $500 for dinner.
Chocolate and candy
The possibilities are endless. The most popular product of all? "Chocolate," says Gentile. "It masks the cannabis taste well and it's a nice delivery mechanism for the active ingredients. In California we have very experienced chocolatiers making confections that rival any non-medicated chocolate on the market."
Joe Hodas, chief marketing officer at Dixie Brands, which offers cannabis-infused fizzy drinks and 'relaxing' mints, among other edibles, bath oils and balms, says the most popular product among his customers is gummies. But both think Bloomberg's estimate of a 50/50 sales split between herbs and edibles isn't quite accurate. Hodas says the figure is "a little high. Edibles are more expensive, so flowers dominate. For those markets we do have a little data for, edibles account for more like 20-30%."

For "our same-day/on-demand clientele, it's about 75% flower, 25% edible" adds Gentile. "But for our next-day deliveries outside LA that number is reversed. Walk-in shops may have a different breakdown."

And a spokeswoman for BDS Analytics says the Bloomberg figure is "overstated" and of the "three mainland states currently providing recreational marijuana sales (Colorado, Washington and Oregon) edibles account for about 12% of all dollar sales".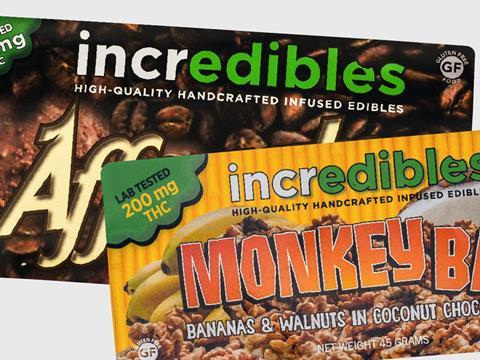 But whatever the split is now, Hodas "definitely thinks edibles are the format of the future. They are discreet, more easily doseable, plus there is the familiarity and the pleasure of it all. There is tremendous potential as the base of customers expands and new markets come online."

Demographic research "also shows edibles are very popular with older and female consumers" says Whiteman. "Both are growing segments of the cannabis market. It definitely bodes well for edibles."

And these days, smoking a "pre-rolled joint or taking a hit from a bong is a high barrier to entry for a new consumer" says Gentile.

"Chocolate, hard candy or pills are things people are willing to try. But here's the twist: if you smoke a little too much cannabis, all you have to do is relax and you'll settle down in under an hour. Eat too much of an edible dose? You're in for a many-hour ordeal."

The scientific reason for the potentially wild difference between taking a toke and tucking in is that cannabis "consumed in the form of edibles, whether food or beverage, is absorbed into the gastrointestinal tract and metabolised by the liver, consequently giving the cannabis different medicinal properties and a different experience in lift," explains Whiteman.

"This digestion time affects the onset period of the lift. Edibles take about an hour-and-a-half to kick in, but unfortunately some new consumers don't wait, and eat more, which can lead to a very uncomfortable and intense experience."
The feature continues below
Does the popularity of cannabis chocolates and sweets put children at risk?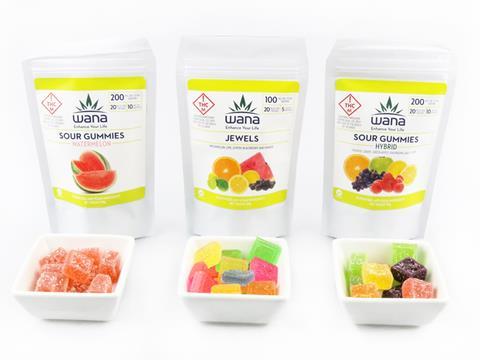 The emergence of edible cannabis, and particularly the popularity of edibles like chocolate and gummies, means accidental consumption by kids is inevitably increased compared with a seven-year-old rolling and lighting a spliff.
As the edible market grows, critics warn of an increased risk of children accidentally mistaking a packet of THC-infused gummy bears for some Haribo, or even irresponsible adults handing out Halloween candy with a twist to trick or treaters.
But Nancy Whiteman, co-owner of Wana Brands, says between regulations that went into effect on 1 December requiring all packaging of cannabis-infused products to be stamped with 'THC!' within a diamond shape, the banning of animal shaped products, new rules around child-resistant packaging, prohibited advertising of cartoon characters, opaque packaging, and warning statements, cannabis-infused product manufacturers are doing "more than any other industry to make edibles less appealing to kids while maintaining colors and flavors that do appeal to the adult markets it serves".
She adds that "legal cannabis products are less likely to be accidentally ingested by kids than dish detergent packets, diaper rash cream, and even alcohol-infused chocolates. With more than five million infused product units sold each year and diminishing cases of accidental ingestion, the industry feels strongly that it is headed in the right direction. In fact, recent federal data found that teen marijuana use in Colorado fell roughly 12% year over year since 2014, when the adult-use market came online."
She adds that the Cannabis Business Alliance (CBA) "maintains banning legal edibles or regulating edibles out of existence pushes a safe, regulated, taxable industry with professionally produced, lab-tested products packaged in childproof packaging into the black market - where homemade edibles with no testing or limits on potency and no required packaging become a much more dangerous situation for children. CBA also stresses that adults must keep cannabis products safely out of the reach of children, and educate youth on the dangers of underage consumption."
Hollyweed
It's the type of unwelcome experience memorably described by Pulitzer Prize winning journalist Maureen Dowd, who impatiently chomped on a legally dispensed chocolate bar laced with enough THC for 16 people in an unfamiliar hotel room one night in 2014. And this potential for a less than relaxing time is just one of the blockers to the future progress of the edible cannabis industry.
Unlike alcohol and tobacco, US consumers can't just stroll into Walmart and pick up a box of cannabis-infused chocolates (even in California, where artist jokers Zach Fernandez and Sarah Fern swapped the 'Hollywood' sign to read 'Hollyweed' on New Year's Day). Consumers can only score at "legal or licensed dispensaries" says Hodas. "No Walmart… yet."

Besides, companies like Walmart aren't "in a rush," says Gentile. "Companies like that think in big time chunks, like years, decades, or more. Right now, we are state by state, living month by month. That's not going to change for a good long while."

Plus these products can only be purchased by consumers who are "21 years of age or older" says Whiteman. "Cannabis products cannot cross state lines and they are definitely not legally available online or in Walmart. This would not happen until marijuana is federally recognised as a legal substance. We don't see that happening in the near future. It's probably at least a decade out."

Still, she adds, the potential tax revenue offers up a "huge bonus" for states that do "legalise marijuana, regulate and tax it. It's a big reason why states are willing to come online. Other states have seen the economic benefits that Colorado has reaped since bringing cannabis into a regulated market - it's on track to see a $3bn economic impact for 2016. And 2016 tax revenues are projected to total more than 2014 and 2015 combined. The cannabis industry is compliant, a job creator and it's a tax engine bringing state budgets out of the red and into the black."

That's the theory, anyway.

Hodas says "we are still very early on. While tax dollars are earmarked for schools, we aren't at the point where there is a benefit from a law enforcement standpoint. They are more free to focus on the black market and other types of drug enforcement, but along with new rules come new unintended consequences such as diversion and small grows that aren't legal but sell into the black market. And you need whole new departments to be created, like the Marijuana Enforcement Division (MED) in Colorado. So there are costs associated with that."

And, when it comes to edibles, there are packaging pitfalls to be avoided, especially when, superficially at least, the most popular edible cannabis products would naturally appeal to children, like chocolates and sweets.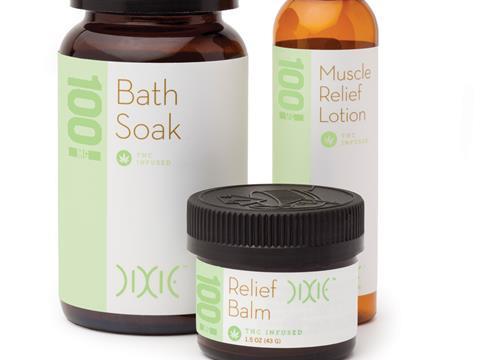 Entrepreneurs
"Of course we need child-resistant packaging," says Gentile. "We also need consistent dosing and good labelling. We want to see all product ingredients, calorie counts and nutritional information in addition to THC/CBD percentages. But let's have a conversation between the government and the manufacturers before we start signing 200-page regulatory packages that will choke the compliant operators out of existence.
"Most of this industry is content to be off-the-books and cash-only. My partners and I feel differently and have tried to follow every rule, regulation and law. One lawmaker told me: 'You invented compliance.' I took it as a compliment."

But he also complains "overtaxation, overregulation, greed, corruption and politics are choking the legitimate cannabis industry. And if you don't include the entrepreneurs in these conversations - and heed some of our advice - we'll simply leave the industry. Then all you'll have left is what you started with: black market, disposable cellphone-using, cash-only, tax-ignoring drug dealers. Welcome to Los Angeles."
Prohibition
Welcome to Great Britain. Cannabis has been illegal in the UK since 1928 when it was added to the Dangerous Drugs Act of 1920 (although doctors were able to prescribe cannabis for medical conditions as recently as 1971).

It's currently classified as a Class B drug, following a temporary flirtation as a class C drug between 2004 and 2009. In October 2015 a parliamentary debate was sparked by a petition signed by 236,995 people calling for cannabis to be legalised.

The government concluded that "substantial scientific evidence shows cannabis is a harmful drug that can damage human health. There are no plans to legalise cannabis as it would not address the harm to individuals and communities."

In November 2016, a report by the Adam Smith Institute, backed by cross-party MPs including former deputy prime minister Nick Clegg, appeared. "British politicians need to open their eyes to what is happening in the rest of the world," said Clegg. "Cannabis prohibition is being swept away on a tide of popular opinion and replaced with responsible legal regulation."

The report claimed a legal cannabis market would deliver UK sales of £6.8bn and generate £1bn in tax every year (tobacco generates around £12bn) while the number of offenders in prison for cannabis-related offences would "drop from the current 1,363, which costs taxpayers an additional £50 million a year".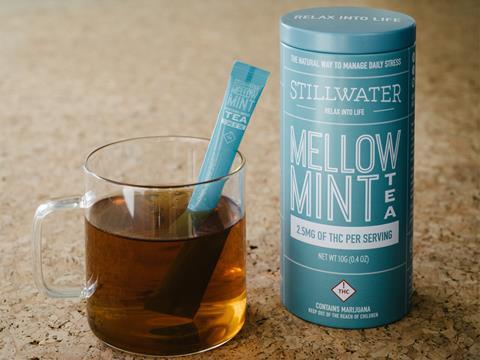 It also claimed cannabis is "widely smoked throughout the UK" making a "mockery of the fact that it's technically illegal" while the "current policy around cannabis is a messy patchwork of legislation intermittently enforced".

Lib Dem MP Norman Lamb also argued that "while other countries and US states are increasingly coming to adopt a more enlightened approach to drug policy, we are stuck in the dark ages, filling the pockets of criminals and perpetuating the stigma that prevents so many users from seeking help".

Like all similar reports and campaigns before it, it made headlines, then sank without trace. But the UK black market for cannabis is clearly bobbing along. Other recent headlines suggest marijuana has, in effect, been decriminalised up and down the UK as the "police have given up" prosecuting anyone caught with cannabis for personal use.

But officially it would be inadvisable for anyone to spark up a fat one on the high street. And that official line doesn't bode well for any budding cannabis food and drink manufacturers in the UK hoping to get in early on a lucrative movement Stateside.

However, the recreational argument for cannabis is easier to dismiss than the medical one, and progress on that front could open up the potential for Brits to snack on cannabis crisps sooner than they think.
"The FSA is aware of interest in food uses for cannabidiol. An application is currently undergoing EU assessment "
Earlier this month, the Medicines & Healthcare products Regulatory Agency (MHRA) announced it was open to the idea of using cannabidiol (CBD) - one of the two active ingredients in cannabis along with THC - in medicines. If THC is the ingredient in cannabis that gives people a 'high', CBD is the element said to calm people down, making it eminently more suitable for a medicinal product.

A spokeswoman for the MHRA is keen to distance it from any potential for cannabis-infused foodstuffs hitting the UK, saying the MHRA is "responsible for the regulation of medicines and medicinal products" and that "regulatory responsibility for products sold as foods would be the remit of the other government departments such as the Food Standards Agency".

And a spokesman for the FSA doesn't rule out the idea completely, saying "edible products of the cannabis plant, such as plants, beans and oils with no content, or low content, of cannabinol, have a long history of being eaten in the EU. So eating products of the cannabis plant is not new. But in recent years the market for products derived from cannabis has been evolving with a wider range of products being developed."

He goes on to say that the FSA is "aware of interest in food uses for cannabidiol" and that an "application for a cannabidiol extract is currently undergoing assessment under the EU novel food premarket authorisation process."
The feature continues below
Has sanity prevailed in the medical debate?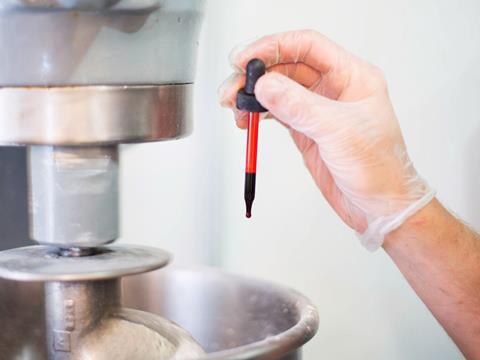 On 2 January it was revealed that the UK Medicines & Healthcare products Regulatory Agency (MHRA) could approve and regulate medicines containing cannabis extract. It's a breakthrough for those campaigning for the medicinal properties of cannabis to be accessible to those with health problems that could successfully be treated with cannabis without the risk of prosecution.
Speaking to The Grocer, an MHRA spokeswoman said the agency has "come to the opinion that products containing cannabidiol (CBD) used for medical purposes are a medicine. We will now work with individual companies and trade bodies in relation to making sure products containing CBD, used for a medical purpose, which can be classified as medicines, satisfy the legal requirements of the Human Medicines Regulations 2012."
By any rationale, this is a step in the right direction for proponents of medicinal cannabis, and follows in the footsteps of Germany, which first ruled that people with health conditions like chronic pain should be able to alleviate their symptoms using cannabis as far back as 2005. By 2015, 424 permits had been issued in Germany. That climbed to 647 in 2016. German politicians are now planning to legalise general medical use of cannabis by 2017.
As for whether the UK opening the door to CBD opens the door to that livelier ingredient contained within cannabis, THC, which is used by edible cannabis companies in the US, the spokeswoman says the opinion of the MHRA is restricted solely to "products containing CBD being used for a medicinal purpose" and that THC is "controlled under the Misuse of Drugs Act 1971 and Misuse of Drugs Regulations 2001, which sit within the remit of the Home Office".
UK supermarket shelves
Don't hold your breath for that one. Whatever is going on around the world - and if current estimates are accurate the still nascent edible cannabis market in the US could be worth $10bn by 2020 - the probable reality for the UK is that in 2020 such a market will still be years away, if it appears at all.

Even if some US players believe Walmart will stock THC-infused grocery inside a decade or two, the idea of such a product appearing in the local UK supermarket is currently a non-starter (with tongue firmly in cheek, a Tesco spokesman confirms he is "not aware of any plans to stock this kind of product").

With that in mind, the UK can chill out about the pros and cons of the prospect for now. But for any industry players who think the edible cannabis market does sound like an interesting money spinner to investigate, the likelihood is that it will be on its way eventually. Even if it's at stoner speed.