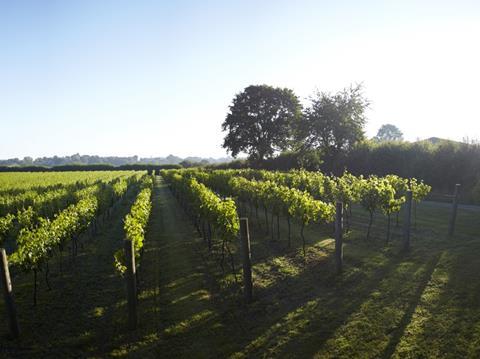 A crowdfunding campaign launched by English winemaker Chapel Down has raised more than half its £1.5m target in just 24 hours.
Chapel Down is hoping to secure investment of £1,667,506 via the crowdfunding scheme to help with expansion plans including building of the suppliers's first brewery, a new winery and planting more vines. In just one day, the campaign - which launched on the Seedrs platform yesterday (September 8) - had raised £875,769.
Frazer Thompson, Chapel Down chief executive, told The Grocer he was delighted with the keen interest and said he was "thrilled" to have people who love the brand on board as shareholders and customers.
As part of the crowdfunding initiative, investors contributing £560 or more will receive a 33% discount on Chapel Down wines bought direct from the winery.
"Investors not only get a share of a proven brand and business in an exciting and interesting market, but they get excellent discounts to encourage them to buy and spread the word, and they can also sell their shares on a recognised exchange," Thompson said.
Last year Chapel Down secured £4.3m of equity funding to help grow the business, and recently acquired 400 acres of new land – capable of producing more than one million bottles of sparkling wine a year.
"We have raised money from institutional investors in the past, but the wine business is about passion and people, not just money," Thompson added. "We saw this as a chance to recruit thousands of small shareholders, both from the trade and among consumers, who can help us grow the brand and the business by being active."
The crowdfunding campaign closes on 7 November 2014.