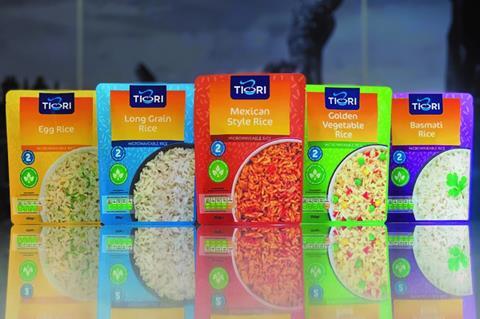 Rice pack maker FEI Foods has beaten fmcg giant Mars Food in the race to create a recyclable microwaveable pouch.
The supplier's new pouches, created in collaboration with packaging supplier JM Packaging, are made using polypropylene, which is recyclable through various initiatives, such as TerraCycle.
They are being touted as the first mono-material, recycle-ready, ready-to-heat pouch available to major UK and European supermarkets. The material is currently collected kerbside by some local authorities.
The use of a mono-material rather than multi-layers allows the pouches to be recycled.
In December, Mars Food announced it was partnering with packaging company Amcor to bring to market the first food-safe, mono-material microwave rice pouch, with plans to roll it out in "the first half of 2021".
However, when approached this week for an update, Mars Food told The Grocer it was "on track to begin the rollout of the recyclable microwave pouch in the months ahead".
FEI Foods' new pack is available to the trade now and will launch on Ocado in April.
FEI Foods MD Simon Lewis said the brand felt it "imperative that we led the way in developing a recycle-ready pouch".
"We are determined to provide the most sustainable product possible, and the development of this pouch has been a key strategic objective for us for some years," he added. "Twenty-four months of diligent testing of this new material has culminated in this launch."