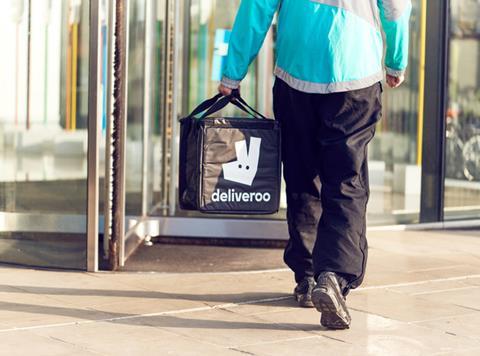 Deliveroo is overhauling its menu system to enable restaurants to display dish-by-dish allergen information.

The delivery app has hired a team of engineers to develop a new menu tool allowing restaurants to "simply and quickly" upload information on which of the 14 EU allergens each food item on their menu contains.

The new system, which will initially roll out in December as a trial across 30 restaurant brands including Tortilla, Tommi's Burger Joint, Mildreds and Chipotle, will provide "greater allergen transparency" for consumers, Deliveroo said.

Yo Sushi, Pizza Express, Pho and Byron have committed to using the new system from January 2019, when it will be made available to 700 further restaurants, and Deliveroo plans to roll it out to all 10,000 restaurants it works with throughout the year.
Deliveroo is also introducing prominent allergen warnings on its app "with immediate effect". A banner at the top of each menu will remind customers of the potential allergen content in meals and urge them to contact restaurants directly before ordering.

It will also make it easier for customers to contact restaurants with concerns, it said.

"This is great news for consumers who want more information about the food they are ordering online," said Dan Warne, MD of Deliveroo UK.

"Deliveroo believes people should have an amazing delivery experience, and that must include making informed choices. Overhauling our menus is not a simple task, but customers with allergies need this extra transparency before they order which is why we are working with our restaurant partners to make it happen."

It comes as the government confirmed it will review the UK's food labelling laws following the inquest into the death of teenager Natasha Ednan-Laperouse, who died after eating a Pret a Manger baguette containing sesame seeds that weren't listed on the wrapper.

Environment secretary Michael Gove said the new laws could be in place by the summer, but warned food businesses should not to wait to do "the right thing" on allergen labelling.

"They should be doing all they can now to make sure consumers have the information they need to stay safe," he said.