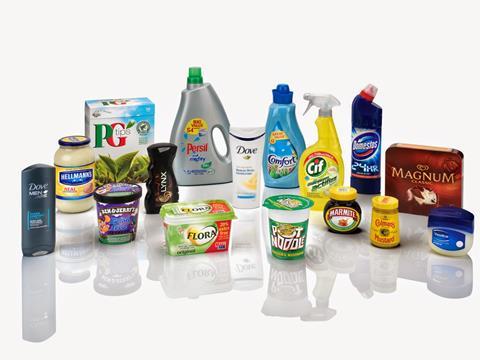 Some of the world's biggest fmcg names are severing ties with Russia in protest at its invasion of Ukraine.
Unilever, Carlsberg, Heineken, Coca-Cola, PepsiCo and Lindt were among those to have minimised and suspended business in the country.
Unilever has suspended all business operations, imports and exports to and from Russia, with its CEO Alan Jope decrying the invasion as "a brutal and senseless act by the Russian state".
"We will not invest any further capital into the country, nor will we profit from our presence in Russia," said Jope – though it will continue to supply everyday essential goods made in Russia to people in the country.
Coke has suspended its business in Russia, while Pepsi said it would stop selling Pepsi Cola and other brands, and quash all capital investments, advertising and promotional activities.
However, like Unilever, PepsiCo said it would continue to make available other daily essentials like milk, baby formula and babyfood.
In the brewing world, Heineken announced it would cease production, advertising and sale of its eponymous brand, having already halted exports to Russia.
The company's CEO Dolf van den Brink said it would "take immediate steps to ring-fence our Russian business from the wider Heineken company to stop the flow of monies, royalties and dividends out of Russia".
Meanwhile, Carlsberg has separated its Russian Baltika Breweries business from its main group. It will be run only to support Carlsberg's 8,400 Russian employees, while advertising, investments and exports to Russia from the parent company have all been stopped.
"We feel a moral obligation to our Russian colleagues who are an integral part of Carlsberg, and who are not responsible for the actions of the government," said its CEO Cees 't Hart.
Carlsberg has also set up an emergency shelter for its workers in Ukraine, where it employs 1,300 people, and has made a €10m donation to humanitarian efforts in the region.
In light of the war, Carlsberg will not issue financial guidance for 2022. Instead, 't Hart said it would "provide updates to the market as our visibility on earnings increases".
The exodus of big brands has not been limited to fmcg. McDonald's and Starbucks have closed all their outlets in Russia indefinitely.