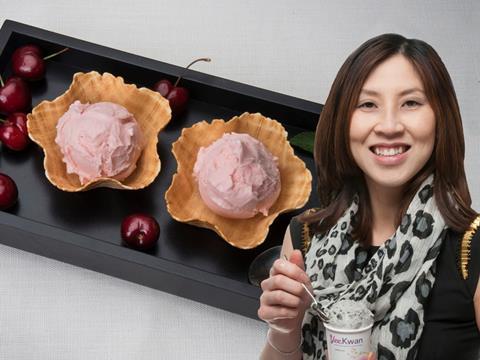 Asian-inspired ice cream business Yee Kwan is set to appear on BBC show Dragons' Den this weekend in a bid to secure a £50,000 investment.
Yee Kwan – which appears on the BBC show on Sunday 15 February - is a 20-strong range of ice cream and sorbets based on unusual flavours such as lychee & rose, black sesame seed, lime & lemongrass and green tea.
Launched in 2009 by former chartered surveyor Yee Kwan, the brand is available from upmarket food stores such as Harvey Nichols and Whole Foods Market alongside Chinese supermarket chain Wing Yip and independent retailers. The business was now looking to secure funding to help it expand and become available to a wider mainstream market.
"We have a growing customer base and have won industry awards for our product, but to fulfil our plans and be able to increase production, we need not only investment but the expertise and exposure the Dragons can provide," Kwan told The Grocer.
The brand, inspired by Kwan's Chinese heritage and flavours she encountered in Asia, filled a gap in the UK market for unusual ice cream flavours, she said.
"I started out making small batches of sample flavours and attended a food market to gauge people's reactions – the response was extremely positive and gave me the boost to pursue the venture further," Kwan added.
If successful, the privately funded business would purchase new equipment for its Sheffield-based factory, which currently employs five people and produces 18,000 litres of ice cream and sorbets a year, turning over about £100,000.
"I applied to take part in Dragons Den because I was confident in the potential of my business and I know it would be an attractive investment proposition," added Kwan. "This is just the beginning."