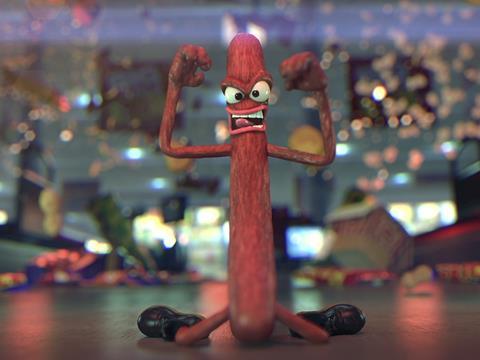 New Peperami owner Jack Link's has announced a marketing push and pipeline of NPD for the brand.
With the transfer of Peperami from Unilever set to complete on 1 May, the market-leading meat snack will return to TV screens on Tuesday (21 April). The new ad sees brand mascot Animal joined by a family of Animal characters each representing a Peperami variant: Original, Hot, Firestick, Wideboy and Minis.
Jack Link's is creating a new website and Facebook page and launching an on-pack promotion in May giving consumers the chance to win cinema tickets. A range of publicity stunts are also planned, kicking off this week in London's Primrose Hill where Peperami held a spoof product launch for 'Pork Juice' – claiming it was the latest detox fad.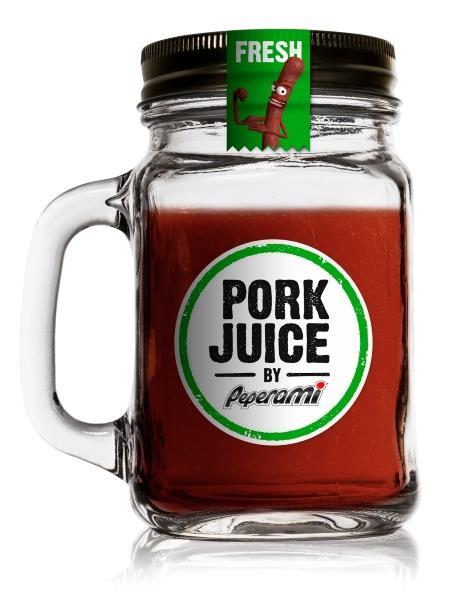 Three new Peperami SKUs will be launched this September and the company plans to follow these with innovation on a yearly basis.
"In the past couple of years the brand hasn't been acting like a market leader," said Jack Link's sales director Bart de Vuijst. "We will be working towards being and becoming the category captain, where we are really trying to create growth not just for the brand but the total category."
Jack Link's is the US leader in meat snacks, last year bagging a 53% share of a market worth $3bn [Nielsen 52 w/e 2 August 2014]. The UK meat snacks market is worth £110.7m, up 8.9% year-on-year, with Peperami sales growing 8.3% to £52.5m and accounting for a 43.4% share [Nielsen 52 w/e 28 February 2015].
Unilever's sale of Peperami would allow the Animal to go from being a "step-child to a love-child", added Jack Link's EMEA marketing director Niko Stachos. "We're fully committed to doing lots of fun stuff," he said. "The Animal is the perfect character to do that, and it has been neglected in the past. There's so much you can do with him: he's very companionable, disruptive, and fun."
Jack Link's will face competition in the UK from German processed meat giant ZMI Group – owner of the Wikinger hot dog brand – which last month launched a salami snack brand pitched head-to-head with Peperami. Rolled out to 500 Asda stores across the country, Snackeroni is a 100% pork salami stick available in three flavours - Original, Chorizo and Really Hot and Spicy - sold in single sticks, four-packs and 10-packs of mini salami sticks.
Unilever announced the sale of its meat snacks business, which also includes continental Europe brand Bifi, to Jack Link's last February.