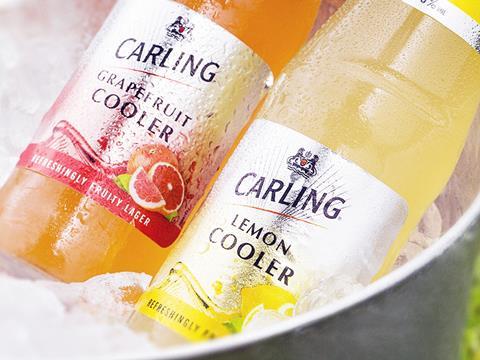 UK consumers have almost no interest in using lower-strength drinks to cut down on alcohol consumption, according to a major new study.
Just 1.8% of more than 7,000 panellists surveyed by Nielsen for its annual State Of The Nation report said they were trying to reduce alcohol intake by drinking low-ABV products.
Almost two thirds of respondents who drank alcohol (49.2% of the total panel) said they were not looking to cut down. Among those that were, the most common approach was drinking less frequently (20.6%), followed by drinking less per occasion (7.5%).
The findings will be a blow to the efforts of suppliers that have rolled out lower alcohol drinks in recent years, suggesting consumer demand for such products hasn't materialised.
"Lower ABV products are being driven by manufacturers and retailers rather than consumers," said Nielsen client team leader Natasha Kendall. "If we look at the size and performance of lower ABV wines, beers and cider then these categories are still small and not performing especially well."
'Lower ABV products are being driven by manufacturers and retailers rather than consumers'
Sales of no and low alcohol wine were flat last year at £37.3m – less than 1% of the £5.5bn still wine category [Nielsen 52 w/e 28 March 2015]. Sales of alcohol free and lighter beer, meanwhile, fell 7.4% to £75.6m and accounted for 2% of the beer market's £3.8bn total.
However, Carling brand director Jim Shearer insisted that the concept of low-ABV products remained strong, pointing to European markets where lower alcohol, fruit flavour beers are well established. Carling owner Molson Coors recently took 2% Carling Cooler off the market but continues to produce the 2.8% Carling Zest.
Heineken, which makes 2% and 0% ABV Foster's Radler drinks, said encouraging trial was key to bringing consumers into the category. "For this reason, we have just completed the largest ever sampling activity in Heineken history by distributing more than a million samples of Foster's Radler," said the brewer.
Nielsen's State of the Nation survey polled a statistically representative group of 7136 people in January 2015. Among other questions, respondents were asked which two factors from a list were most important to them when buying beer in a supermarket. Just 4.8% said alcohol content, with 39.3% of panellists stating price was most important, and 30.4% saying brand.