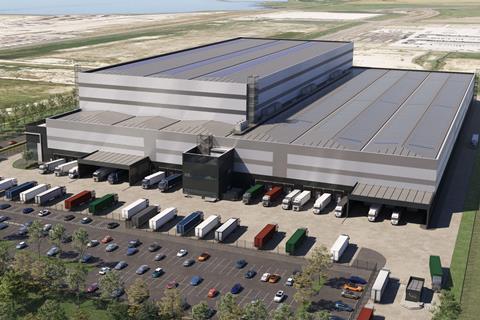 Mars has kicked off a £350m sustainable logistics operation it says will remove "more than one million miles a year" from roads.
The operation, called Project Gateway, will see the fmcg giant partner with logistics company DHL to build two new warehouse facilities in the Midlands and East London, and create a "world class" logistics operation, said Mars.
The warehouses, called East Midlands Gateway and London Thames Gateway, will have a combined square footage of over one million feet, will be partially solar powered, and rated in the top 1% of non-domestic buildings in the UK environmentally, Mars claimed.
They will be operational from spring 2022 and 2023 respectively.
It said building these would reduce Mars' outbound logistics carbon footprint by 7.7%, removing a million miles a year from roads, the equivalent of 8,547 journeys around the M25, and increase its warehouse capacity by 50%.
Mars UK supply chain director Tim Walker said the new operation would be sustainable, smart and agile, and marked a "meaningful step in our sustainability journey as we look to create the world we want tomorrow, which we know starts with how we do business today".
New 100 calorie range
It comes as Mars this week unveiled a trio of its "most popular" single bars – Mars, Snickers and Twix – in a new, smaller, '100 calories or less' format.
It said the bars were the "exact same recipes that consumers know and love at a reduced size", for shoppers who want a sweet treat but in a smaller portion size.
The trio launched in single (rsp: 40p) and multipack (rsp: £2.79) formats.