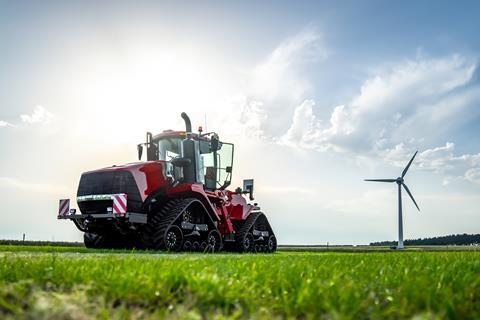 More than 90% of food and agriculture companies don't do enough to farm sustainably or provide healthy food, new research from The World Benchmarking Alliance has found.
WBA analysed the 350 most influential food and agriculture companies around the world, including Bayer, Unilever and Walmart, to ensure the industry is held accountable for its role in contributing to healthier, more sustainable and more equitable food systems.
The companies were ranked on how they are managing their impact on nature and the environment, improving the healthiness of their food products, and providing decent working conditions.
The report found that there had been some progress across the sector since 2021 with almost 50% of companies having some form of climate commitments, of which 46 companies have Scope 1 and 2 GHG reduction targets, up from 27 in 2021.
However, only 15% have a commitment to zero ecosystem conversion and just 6% have a time-bound commitment to eliminate deforestation entirely.
Regenerative agriculture has gained traction, with 51% of companies referencing it and 27% implementing strategies to improve livelihoods of farmers and fishers through procurement practices and pricing strategies.
The report also revealed that companies are increasingly conscious of their water use, with around a third reporting reduction in usage, but only 12% of companies are reporting the level of pollutants they are putting into water sources, and just 2% have set committed targets to reduce water pollution. Meanwhile, only 31 companies (9%) have set targets to optimise the use of fertilisers, and 14 companies (4%) have targets to minimise the use of pesticides.
"To reach net zero by 2050, we know we must end deforestation by 2025," said Jenni Black, WBA's nature transformation lead. "Food and agriculture companies have a huge opportunity to simultaneously tackle climate change and biodiversity loss by eliminating deforestation."
The report also investigated the nutritional credentials of companies. Currently only 18% of consumer-facing companies monitored share how they are adapting products to improve their nutritional quality, and just five companies have set targets to increase sales from healthy foods, with retailers leading the way.
WBA has called for rapid action from companies as "improving the performance of the food and agriculture sector could have a vast ripple effect, including protecting and restoring nature, contributing to people's health and wellbeing, and lifting people out of poverty".