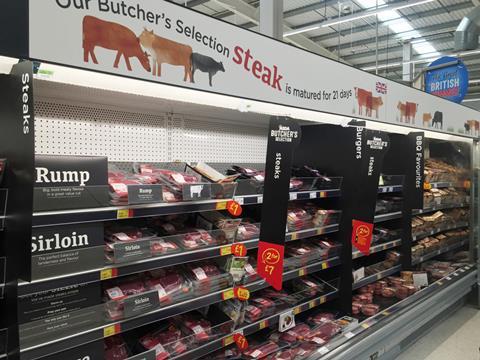 MPs have tabled an Early Day Motion calling on UK supermarkets to ban the routine preventative use of antibiotics on livestock.

The motion, tabled by Conservative MP Zac Goldsmith on 10 October, and backed by the likes of Green Party MP Caroline Lucas and former shadow Defra secretary Kerry McCarthy, called on supermarkets to tackle antibiotic use in their supply chains, prohibit the routine mass-medication of livestock and commit to drastic reductions in the farm use of critically important antibiotics.

The recent discovery of MRSA traces in supermarket meat lent "a new urgency" to the need for supermarkets to tackle antibiotic use in their supply chains, said Goldsmith.

"This should have no place in the supply chain of any responsible retailer. I have no doubt UK supermarkets will rise to this challenge, and strive to ensure the destruction of our antibiotics does not happen on their watch," he added.

"Supermarkets must commit to tackling this issue, and support farmers to reduce and improve veterinary prescribing," added Emma Rose of campaign group the Alliance to Save Our Antibiotics.

However, the British Retail Consortium said retailers had been "crystal clear" in stating antibiotics must be used responsibly in their supply chains.

"As members of the Responsible Use of Medicines Alliance (Ruma), retailers do not support the routine preventative use of antibiotics where such disease challenges can be prevented by better husbandry and farm management," it said in a statement, which also pointed to the fact Ruma supported metaphylaxis - the mass treatment of a group of animals when disease has been identified in some of the group.

"We are working with suppliers to minimise the prevalence of all bacteria, but customers still need to be mindful of the importance of safe handling and cooking of raw meat at home. Supermarkets provide clear and simple on-pack advice to help them with this," it added.

"The global rise in antimicrobial resistance is down to a number of different factors, including the over-use of antibiotics in humans and also environmental pollution. As such, seeking further preventive measures for the evolution of antibiotic-resistant strains needs to be seen in its broader global context."

The motion has so far attracted the signatures of 11 MPs, and is valid for the duration of the current parliamentary session, although EDMs are rarely debated in the Commons and are instead used to draw attention to a particular issue.