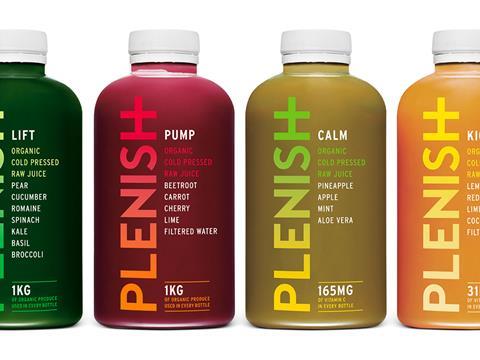 Premium cold-pressed juice drink brand Plenish has unveiled a new look and secured its first mainstream supermarket listing.

The brand is next week rolling out Boost, a 75% vegetable juice containing manganese and folic acid; and Lift, a 65% vegetable juice containing vitamin A, vitamin C and potassium to selected Waitrose stores. The drinks will be priced £4.95 for a 250ml bottle.

The Waitrose listing will see the debut of a new look, with the old branding being phased out across the month. The revamped packaging features a new, multi-coloured logo and new descriptors for the various flavours in the range.