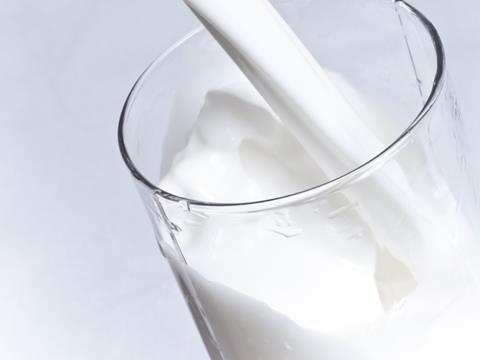 More than two thirds of Brits do not know the difference between dairy and lactose intolerance, according to a new survey for milk brand A2.
The poll of 2,038 adults found that 76% were unable to identify a difference between the two, yet one in five (46%) believed they had a food or drink intolerance, with milk cited as the main cause of digestive discomfort. More than half (53%) relied on self-diagnosis with some turning to friends and family to compare symptoms including excess wind, constipation and bloating.
One in four (28%) stopped buying cows milk altogether even if only one family member had a perceived intolerance, the research showed.
According to A2, 10 million people in Britain have banished cows milk from their diet but in reality only five per cent are lactose intolerance – where the body is unable to digest lactose, a type of sugar mainly found in milk and dairy products.
The functional milk brand said dairy intolerance occurs when the body's immune system reacts abnormally to the A1 protein found in cows milk.
"Many people who struggle to digest dairy often believe they are lactose intolerant," TV medic Dr Hilary Jones said. "This is very infrequently the case. A more common reason is in fact the protein in milk," he added. "The A2 protein is less likely to cause digestive discomfort. This has important implications for people with IBS, people who have been reluctantly avoiding milk because of associated intolerance symptoms that are not related to lactose and anybody who has noticed minor unexplained consequences of consuming milk."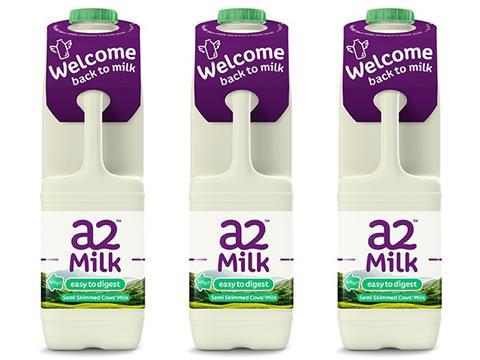 A2 has released the results weeks after announcing it was moving from mainstream to speciality milk shelves in a bid to better target milk-intolerant shoppers.
The brand has dropped its two-litre format in favour of one-litre semi-skimmed bottle that made its debut on the chilled speciality shelf of 250 Sainsbury's stores this month (rsp: £1.39). A whole milk SKU will be rolled out alongside the semi-skimmed to other retailers in the new year.
The move was designed to provide "clearer messaging" to the one in five Brits who considered themselves milk intolerant, said A2.
The move comes ahead of a £3m marketing push scheduled for January with the message 'Welcome Back to Milk.'