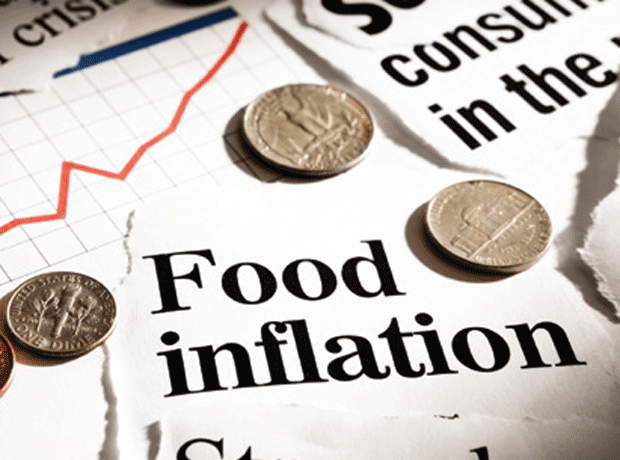 Retailers and suppliers have vowed to protect consumers from food inflation amid growing concerns over Brexit's impact on the value of the pound.

Tesco and Mars chiefs pledged to minimise the effects of food inflation "as much as possible" at the IGD's Big Debate yesterday, as the pound's value continued to plummet.

Despite ongoing food deflation hitting like-for-like sales at supermarkets, Tesco UK CEO Matt Davies said he would not welcome inflation - and stressed it would be a "bad, bad thing".

"Everybody should be very clear how damaging inflation is to the economy and to retail businesses and to manufacturing businesses," he said. "We know how lethal it can be to millions of people who are struggling to live from week to week."

The comments followed Tesco's much-publicised spat with Unilever, which is understood to have asked the retailer for a blanket 10% price increase as a result of the falling value of sterling. Davies would not comment directly on the Unilever incident, but said "99% of the time we operate brilliantly together" and stressed that all of its suppliers were "very aware as to how damaging inflation is".

Mars also pledged to keep changes in its food prices to a minimum. "We're already seeing a short-term impact of the weakening of the pound on the price of raw materials, and the challenge that gives us is to have internal efficiencies so we minimise price increases to our customers," said Blas Maquivar, president of UK chocolate and global retail at Mars.

Earlier this week, national newspapers reported that retailers would not be able to hold back the tide of imported inflation that is soon to swamp consumers following the Brexit vote.

The concerns clearly rang true with IGD delegates, of whom 50% said currency change was their biggest worry, while 20% were most preoccupied by Brexit.

But some retailers were less pessimistic over the impact of the pound's falling value. Sainsbury's CEO Mike Coupe said it was unclear how this would affect food prices. "We have significant devaluation of the pound but equally we have got price movements the other way," he said. "Fuel prices are a great example. Pump prices have gone up a couple of pence but nowhere near as much as we would expect."

Waitrose MD Rob Collins said there were "clearly inflationary pressures" on food. But he would not commit to how that would affect consumer prices and said the supermarket would watch the market "very closely".