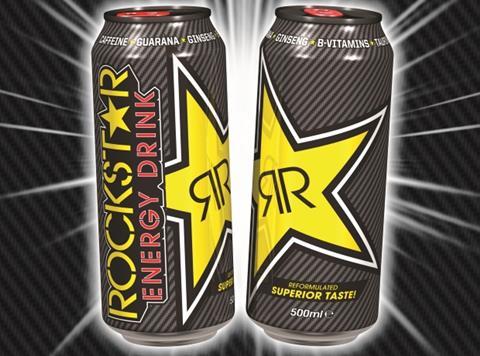 AG Barr is revamping Rockstar Original with a reformulated flavour and new can design.

The new look, appearing on shelves from next month, would attract the attention of shoppers and highlight the change to the flavour, said Adrian Troy, head of marketing at AG Barr.

"Energy shoppers love to try new products and Rockstar has a proven history of delivering great flavours," he added, claiming that the packaging would drive footfall and the reformulated taste deliver repeat purchase.

Rockstar sales grew £7.2m in the year to April, taking the brand to £58.3m [IRI 52 w/e 25 April 2015]. It is the fifth-largest energy drink brand, after Lucozade, Red Bull, Monster and Relentless.