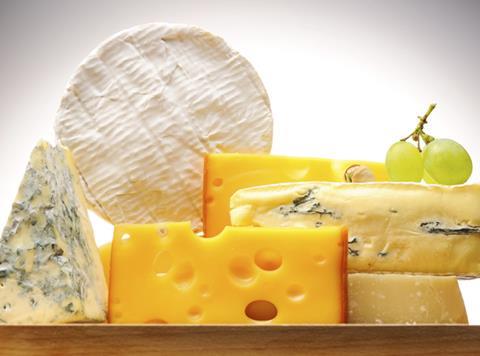 Details have been revealed of the terms under which the European Commission will pay compensation to dairy producers affected by Russia's import ban.
The EC announced last week that it was extending its existing Private Storage Aid fund to include butter, skimmed milk powder (SMP) and certain cheese producers whose sales had been hit by Russia's trade sanctions.
Private Storage Aid is available under Common Agricultural Policy (CAP) market rules, with the commission helping to finance the cost of temporary storage for a period of 90 to 210 days.
The EC has now confirmed that butter producers will be paid €18.93 per tonne of storage for fixed storage costs, plus €0.28 per tonne for each day of contractual storage, with SMP producers receiving €8.86 per tonne and €0.16 per tonne respectively.
No ceiling has been imposed on the amounts that can be stored for both categories, although the commission has limited aid for cheese producers affected by the embargo at 155,000 tonnes , and will pay €15.57 in compensation per tonne for fixed storage costs and €0.40 per tonne for each day the cheese products are in storage.
The commission did not disclose the cost of extending the Private Storage Aid fund, but it is believed to be worth between €10m to €25m, dependent on take-up.
On announcing the measures last week, EU agriculture and rural development commissioner Dacian Ciolos said the dairy sector needed "time and help to adapt" to the embargo, adding that Russia imported 33% of Europe's cheese, and 28% of its butter.
Ciolos announced a further stimulus for the European food sector yesterday (3 September), with a pledge to plough an additional €30m of EU funding into a promotion to find new markets for affected products.
This takes the value of the EU's response to Russia's import ban to approximately €200m in aid for European food producers in the space of one month.