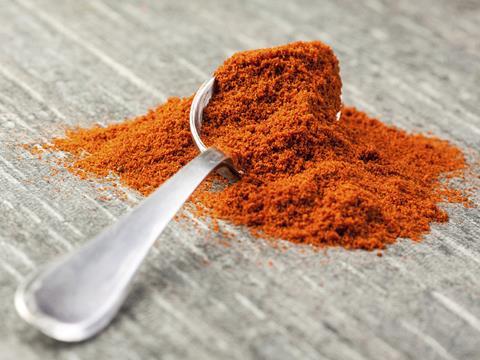 Spices and flavouring business Santa Maria has recalled a further three products from UK retail over fears they may contain traces of almonds.
Swedish-owned Santa Maria UK – supplier of two own-label meal kits and a Discovery brand taco seasoning recalled earlier this week after they were found to contain undeclared almond protein – tonight (18 February) announced it was also recalling:
Santa Maria Chilli Season & Sauce (377g) with best before date from 18 November 2017 to 9 February 2018
Santa Maria Enchilada Season & Sauce (352g) with best before date of 10 January 2018
Discovery Chilli Con Carne Seasoning (30g) with best before date of 23 June 2017
The company also confirmed it had yesterday recalled six foodservice products (see box-out below).
On Monday, the FSA said a batch of paprika– not cumin as originally suspected - was the most likely source of almond protein found in the Santa Maria products.
Santa Maria said the decision for the further recall was based on consultation with the FSA and "further analysis of the level of almond protein in the batch of paprika powder in question".
In a statement, the company said: "Neither Santa Maria nor the supplier of paprika powder handles almonds or nuts in their production facilities and Santa Maria is urgently investigating how the problem occurred. High quality standards are set for all Santa Maria suppliers and a full investigation of the supply chain has been initiated to ensure procedures are put in place to prevent this from happening again."
Santa Maria product recalls
Retail products
Santa Maria Chilli Season & Sauce (377g) best before dates from 18/11/2017 to 09/02/2018
Santa Maria Enchilada Season & Sauce (352g) best before 10/01/2018
Discovery Chilli Con Carne Seasoning (30g) best before 23/06/2017
Discovery Taco Seasoning (30g) best before 24/06/2017
Foodservice
Santa Maria Fajita Spice Mix (1,200g) best before 09.07.2017
Santa Maria Tikka Masala Spice Mix (625g) best before 11.08.2016 and 20.07.2016
Santa Maria Grill seasoning (800g) best before 04.08.2017
Santa Maria Chicken Seasoning (750g) best before 21.07.2017
Santa Maria Steakhouse BBQ spice (700g) best before 22.06.2016
Discovery Taco Seasoning (20kg) best before 11.06.2015