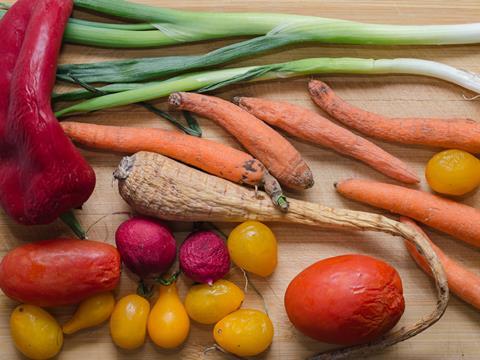 More than two-thirds of food businesses signed up to the UK's flagship fight against food waste are still failing to publish their figures, while a further 400 major companies have yet to sign up at all, a new report has revealed.
A progress report by the IGD and Wrap on their Food Waste Roadmap, out today, showed a big increase in the number of companies signed up to the initiative, which aims to get businesses to reduce food waste by 50% by 2030.
However, while the number of food companies in the pact had grown from 70 to 213 since September 2018, with almost 60 new food businesses signed up in the past year, the vast majority were still not publicly reporting how much food they waste, said the report. It also claimed companies with the most transparent reporting had been the most effective at responding to hunger during the Covid-19 crisis.
Today's findings come despite another report by the World Resources Institute, also published today, hailing the UK as a "world exemplar" in its moves to "target, measure and act" against food waste.
Wrap revealed almost 60 new food businesses had made the commitment since September 2019. Overall, the 213 signatories were responsible for around 1.2 million tonnes of food waste.
However, only 60 had publicly reported food surplus and food waste in 2020, compared with 45 in 2019, the vast majority of which were part of a separate initiative by Champions 12.3 chair and Tesco CEO Dave Lewis.
Of those 60, just 40 businesses provided data comparable to previous years, though they alone delivered a 17% reduction in food waste, saving about £240m of food from being wasted.
Wrap said the number of businesses publicly reporting had grown from just 30 in 2018, and only a handful prior to the launch of the roadmap, while a further 138 had shared data "in confidence" with the organisation.
Wrap said seven companies that provided evidence of their food waste efforts last year had not done so in 2020 because of the impact of the Covid-19 outbreak.
However, the report said the pandemic had proved transparent reporting was more important than ever and had "helped food businesses respond to the Covid-19 crisis".
"Having transparency on levels of surplus and waste, and mechanisms to 'act', ensures that as much surplus 'good food' as possible can be redistributed rather than wasted," it said.
Wrap CEO Marcus Gover said: "We must prevent a further 1.8 million tonnes of food from going to waste by 2030.
"We need around 400 more food businesses to commit to the Roadmap and 'target, measure, act'. It's also important that more businesses publish their data and insights, to help accelerate the collective effort. The rest of the world is looking to the UK to continue to lead the way, and the stakes are too high in terms of the environmental, economic and social costs of food waste for us to fail."
IGD CEO Susan Barratt added: "The pandemic has brought the issue of food waste sharply into focus for our industry, which will need to manage resources even more efficiently in the future.
"The food we produce and consume to sustain us is also one of the biggest contributors to climate change."