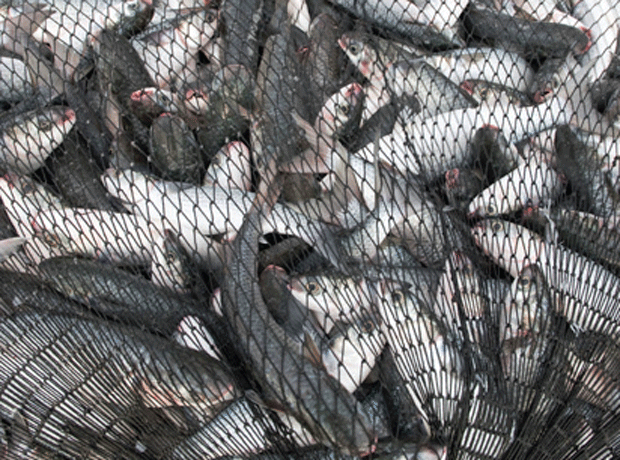 UK retailers and major fish suppliers have formed a new group to lobby governments to improve worker welfare following allegations of 'slave labour' conditions in parts of the global seafood industry.
The group, facilitated by industry body Seafish, aims to improve worker standards and protect the sector from "industry-wide reputation risk" arising from allegations of worker exploitation.
"We all agree it is an indefensible position that seafood is produced at the expense of human and labour rights, we cannot condone this practice and don't want this issue in our supply chain," said Michaela Archer, Seafish head of information, at the working group's first meeting in London last month.
At its meeting, the group agreed governments "would pay more attention to business than NGOs" and suggested it could "pull together a set of requests or demands" to implement investigation and inspection regimes at sea, adding that the situation would not change if the industry "only relied on auditing".
It will now meet regularly to work on a joint action plan to identify the current ethical issues affecting the global industry, and how to drive an improvement in conditions.
The group's formation comes after allegations of slave labour conditions in the Thai prawn fishing industry made headlines in a Guardian expose in June.
"This is a positive response from industry," said Debbie Coulter, head of programmes at the Ethical Trading Initiative. But she warned it required an "ongoing commitment from retailers and suppliers" if it were to be effective in driving long-term change for workers.
The working group is expected to work in tandem with, and draw on the expertise of, Seafish's updated Responsible Fishing Scheme, which will be rolled out in June 2015 and will establish new standards for the UK fishing industry on ethics, welfare and supply chain integrity.
"The formulation of this working group is a clear indication of a strong and clear commitment to enact positive change and make a difference," said Seafish CEO Dr Paul Williams.
In addition to major retailers and suppliers – including Tesco, Young's, Seachill and Morrisons – the group's members include academics, NGOs, industry bodies and anti-slavery charities.
"We're committed to using responsibly sourced seafood in our products and have been a part of various initiatives to promote ethical practices in the seafood industry," added Mike Mitchell, technical and CSR director for Young's Seafood.
"We're really pleased to be part of this ethics group, working together with other stakeholders to ensure we do all we can to prevent unethical practices."