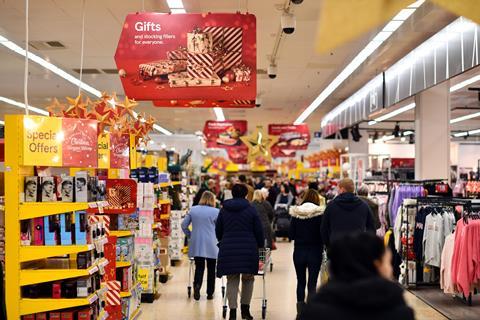 Tesco has been involved in a series of settlement wrangles with suppliers in the run-up to the financial year end, as the UK's biggest retailer looks to boost profits in Dave Lewis' last few months in charge.
The Grocer understands talks have also included Tesco looking to receive more so-called "back margin" income from suppliers, including payments for key promotional space.
These include plans for a new rate card for gondola ends, which have been introduced by Tesco in the latest round of talks with suppliers over the past few weeks.
While suppliers say the talks are not in contravention of GSCOP, the move puts a renewed focus on Dave Lewis and UK CEO Jason Tarry's commitment to front margin negotiations based on price.
Having transformed its relationship with suppliers since the 2014 accounting scandal, some suppliers have accused Tesco of "reverting to type" with more demands in recent months.
However, other sources believe the change in tack will actually be welcomed by suppliers who want to use ways other than price to grow margin.
"We've been called in for talks and the conversation has changed," said one supplier. "They're now talking about percentage margin, and about hitting targets. They've been asking nicely, and that's better than it was all those years ago, but there's a veiled threat of what this might mean if we don't help them out in terms of next year's joint business plan. Tesco is reverting to type."
Sentinel Management Consultants CEO David Sables confirmed that clients who supply Tesco "say Tesco is pushing them over profit margin in ways it had stopped doing in previous years" after pledging to focus exclusively on cash margin.
"Tesco is coming towards the end of the year and it is looking to prop up the numbers."
Another negotiation expert added: "It's not breaking any rules, nothing which would involve GSCOP, it has been careful. But it is a major change in direction, and I find it depressing."
A Tesco spokeswoman said: "Since 2014 we have fundamentally reset our supplier relationships, and we remain the number one retailer in the independent Advantage report for the 4th year in a row. We create annual trading plans with our supplier partners which are mutually agreed upfront. We have joint commitments to our trading plans and, as we approach year end, these are routinely reviewed as part of our planning cycle and as we look ahead to the next year.
"Our conversations with suppliers are focused on delivering great value for our customers and we are absolutely committed to building trusted partnerships with our suppliers, working together to deliver great quality products for our customers and grow our businesses together.
"We take pride in creating and maintaining open, transparent and strong relationships with suppliers and we would always encourage any supplier with specific concerns or feedback to raise that with us."