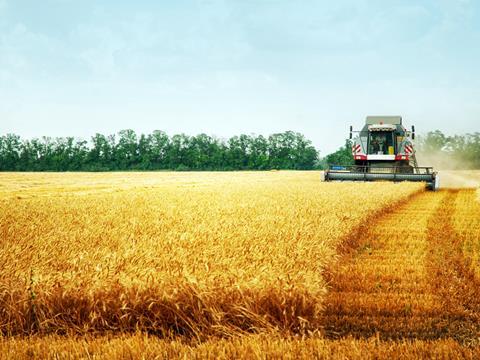 The UK government is to relax the regulation of gene-edited crops under plans to try and boost productivity and reduce a reliance on pesticides.
The first change later this year will remove the existing costs and red tape for field trials of gene-edited crops, meaning scientists must just notify Defra of each field trial. The current approvals process can take up to two months and cost up to £10,000.
The more significant change will take place next year when the government will introduce new legislation to regulate gene-edited crops in the same way as any other new variety created through selective breeding.
This could open to the door to the sale of gene-edited crops in the UK, and to gene editing being allowed in animals. Ministers will review England's broad approach to genetically modified organisms.
The use of gene-editing was restricted while the UK was in the EU after a 2018 ruling that the technology must be regulated in the same way as GM. While GM introduces DNA from different species, gene editing involves using and modifying genes already found in an organism.
George Eustice, Defra Secretary, said: "Gene editing has the ability to harness the genetic resources that nature has provided. It is a tool that could help us in order to tackle some of the biggest challenges that we face – around food security, climate change and biodiversity loss."
The government's decision comes despite 87% of people and 64% of businesses responding to the government's consultation that gene editing poses a greater risk than naturally bred counterparts.
Robin May, chief scientific adviser at the Food Standards Agency, said there was low consumer awareness of the technology and work will be carried out to ensure there is clear and transparent information that their food is safe.
"We support giving consumers choice. We recognise the potential benefits of GE methods, and understand the Government's desire to unlock innovation and take advantage of opportunities for greater productivity and environmental sustainability in the food chain," said May.
"However, GE or GM foods will only be permitted if they are judged to be safe to eat, not mislead consumers, and not have less nutritional value than similar products that are already on the market."
Campaigners have argued the exisiting ban on GE must remain as the technology carries unknown risks.
Liz O'Neill, director of GM Freeze, a campaign group that includes the Soil Association and Friends of the Earth, said: "Genetic engineering – whatever you choose to call it – needs to be properly regulated. "The UK government wants to swap the safety net of proper public protections for a high-tech free-for-all, but our food, our farms and the natural environment deserve better."
Farmers welcomed the announcement having pushed for gene-editing technology for years. "The world's climate emergency points to the urgency of applying this technology to farming and this announcement is an important first step towards a properly functioning legislative system," said NFU Vice President Tom Bradshaw."