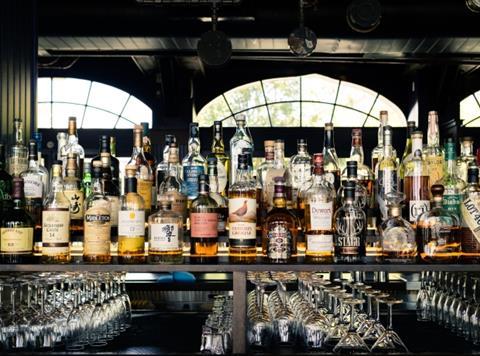 The US has suspended tariffs on scotch whisky for four months as it looks to resolve a long-running dispute over illegal airline subsides.
The Trump administration imposed a 25% tariff on a range of European products in 2019 in retaliation for illegal EU state support to Airbus. The EU retaliated last year after the World Trade Organization found the US had similarly given illegal subsides to Boeing.
The UK broke from EU policy in January when trade secretary Liz Truss suspended UK tariffs on US products. The reciprocation from the Biden administration has come earlier than expected.
In a joint statement, the UK and the US confirmed on Thursday that retaliatory tariffs on British products would be suspended for four months to "allow time to focus on negotiating a balanced settlement to the disputes".
Scotch whisky has been one of the worst hit by the tariffs, with exports to the US falling by more than a third since the tariffs began, amounting to more than £500m in losses.
"This is fabulous news, and our industry is delighted," said Karen Betts, CEO of the Scotch Whisky Association. "Everyone in our industry – from small companies to large – is breathing a sigh of relief."
Ivan Menezes, CEO of Diageo, said it was "a very good day for scotch and Scotland" and that the resolution of the aerospace dispute combined with the continued freeze on spirits duty in yesterday's Budget would "safeguard thousands of jobs across Scotland and the UK".
Other products have also been relieved. Richard Hampton, MD of organic dairy co-op Omsco, said it "provides a real boost" as the industry continues to respond to the dual challenges of Covid and Brexit.
Hampton added that the move should "provide the necessary confidence amongst our US customers for them to work in partnership with us to grow and develop further sales of high quality British dairy products."
Liz Truss said she was "delighted" that the US had "embraced our move to seek a fair settlement".
"Today's agreement shows that both the UK and the US are determined to work together to build back better and take our trading relationship to new heights."