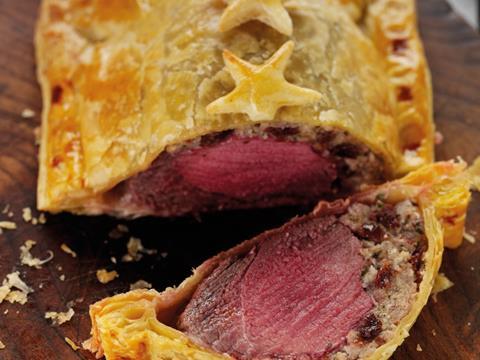 Retailers are ramping up their venison ranges as consumer appetite for the meat grows.

Sainsbury's is planning to roll out new venison lines this autumn, while a Venison Wellington is to be one of the key lines in Asda's Christmas product range.

These launches come as venison sales - while still relatively low - have soared by 413% year on year, from £1.2m to £6.4m [Kantar Worldpanel 52 w/e 22 June 2014].

Asda, which is sourcing its Venison Wellington from Northern Irish supplier Finnebrogue, said the launch reflected the increasing quality in its Christmas range and that people were looking for a "wow factor". "Finnebrogue has put itself on the map and are bringing venison to the fore, but in an easy format," said an Asda spokesman.

The Downpatrick-based supplier, which also makes the retailer's Extra Special sausage range, has ramped up production following a £3m expansion of its facility in January.

Meanwhile, Sains­bury's said it had seen strong sales of its venison range and was planning to relaunch three SKUs under its Taste The Difference label in October. It has also increased the distribution of its venison lines, which include sausages, burgers and diced steak with a sauce.

"We have seen a growing customer demand for the protein, which is why our range now covers added-value venison," a spokesman said, adding its market share of venison had been 33.4% in the past 12 weeks, up from 19.6% in the same period a year ago.

Tesco rolled out a seven-strong Tesco Chef's Selection range including venison burgers, meatballs and steaks from supplier Highland Game across the UK in April. The range had initially launched in Tesco Scotland in 2012.