Warburtons is temporarily becoming War-bear-tons in a link-up with the upcoming Paddington Bear movie.
The bakery has rolled out the name on packaging of six million Half-and-Half products, which will also feature an image of the bear after Warbies agreed a licensing deal with The Copyrights Group. The Paddington movie hits cinemas on 28 November.
The company is also rolling out loaf-shaped double-decker bus The Warbeartons Adventure Bus, which will tour the country. The roadshow will include summer adventure guides for families, featuring Warbeartons Top 10 Family Adventures and Top 10 Adventurous Sandwich Recipes. Consumers who upload a picture of the Warbeartons Adventure Bus to Facebook will be entered into a competition to win a once in a family holiday.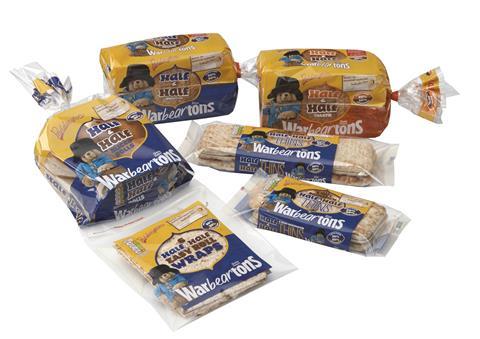 The partnership of two "much-loved British institutions" was a perfect match, said Warburtons brand and portfolio director Megan Harrison.
"Devoting our packaging to Paddington and taking him on a tour to visit families across the country is a great way to inspire families to go out and have their very own adventures just like Paddington," she added. "Plus, they can get creative with innovative sandwich recipe ideas to help fuel those adventures along the way."