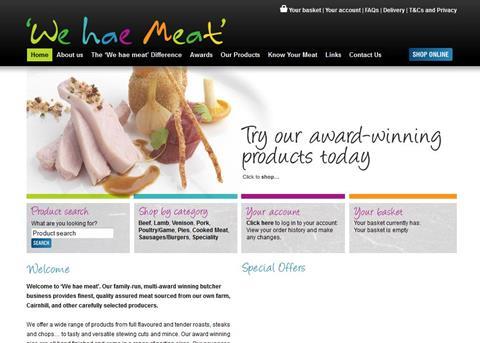 We Hae Meat is aiming to triple the size of its meat cutting and packing plant in Girvan.
The Scottish supplier has lodged extension proposals with South Ayrshire Council for a 'wrap around structure' that will enable the building to retain its existing layout and create new meat production halls and chiller rooms that run parallel to the existing ones.
"We are doing upwards of 30 different product lines out of the existing factory and have new NPD underway," said Carlyn Paton, who runs the business with her husband Alex. "We have 10 more in development with buyers lined up in both the UK and abroad. Our planned expansion will allow us the capacity to launch these lines and secure our on-going business growth and success".
The company currently owns and operates two brands - We Hae Meat, which produces sausage and pie products to retailers in Scotland including Asda, Tesco, The Co-op, Aldi and Waitrose; and Cairnhill Farms, which supplies UK hotels and restaurants with steaks and other primal cuts.
The business currently employs 43 staff and will take on another 15 full time if its planning application gets the go-ahead.