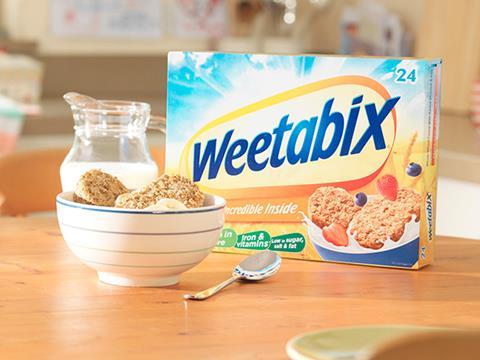 Weetabix has become the latest supplier to warn of price increases in the wake of the Brexit vote.
The cereal supplier told the BBC it might be forced to increase cost prices for its products this year due to the surge in the price of British wheat since last year's vote. However, Weetabix CEO Giles Turrell insisted price rises would be a last resort and only in the low single digits.
It comes as Weetabix revealed plans to splash out £30m across its UK manufacturing sites in Burton Latimer and Corby to create new production capacity that will "significantly raise volumes" by 2018.
The additional capacity was needed to "match consumer demand" for its products, the brand claimed, with Weetabix's UK market share for cereals and drinks rising from 15.3% to 16.4% in the past year after the launch of Weetabix Protein added £7m to sales in 2016.
"We've consistently bucked the market, through our innovation and focus on nutritionally strong products that taste great," said Turrell. "We have been successful in increasing our sales of brands such as Weetabix and Alpen, with consumers trusting us to deliver best-in-class nutrition and taste."