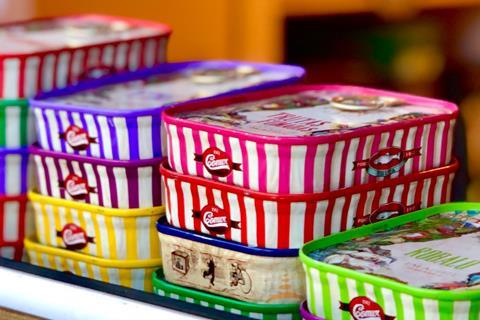 Canned foods are back in vogue thanks to coronavirus, exclusive data for The Grocer reveals.
Sales of canned goods have surged since the spring's national lockdown, rising 13.7% to £1,163.4m – a £140.4m increase versus the same period last year [Kantar 24 w/e 4 October 2020].
Canned fish and meat products, sales of which were stagnant this time last year, fared particularly well. Canned fish sales were up 4.5% to £280.4m – the equivalent of an extra 25.4m cans.
Canned meat sales grew £23.3m (18.7%) to £280.4m, equating to approximately 7.2m extra packs bought. Canned hot meats were up 11.6% to £76.6m, while canned cold meats grew their value sales by almost a third (27.4%), rising £15.3m to £71m.
Princes marketing director Alan Eriksen said the outlook for the canned category was "bright as consumers reappraise the convenience, quality and value-for-money credentials of ambient food" following Covid.
Cans were "more relevant than ever due to the growing green agenda amongst consumers, with cans boasting extremely strong recyclability and waste credentials", he added.