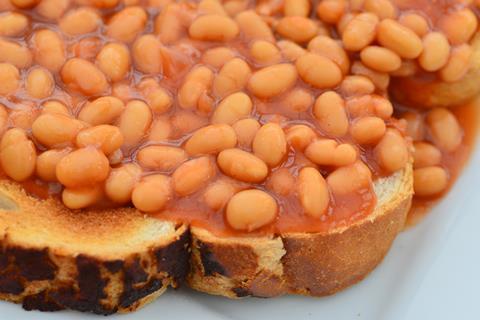 Supermarkets are unlikely to run out of the UK's best-known baked bean brands in spite of pressure on stocks from Covid-19, leading suppliers have insisted.
Both Kraft Heinz and Princes said their supply chains were robust enough to handle the double threat of high demand for canned goods and potential disruption to processed tomato supplies.
Their assurances come after coronavirus-fuelled panic buying led to the highest sales volumes of food ever recorded over the weekend. Long-life products such as tinned tomatoes and dried pasta have been stripped from supermarket shelves across the country.
Meanwhile, exports from Italy are reported to be suffering severe disruption due to strict controls at the borders of neighbouring countries attempting to control the spread of the virus. Italy – which is in lockdown having reported Europe's largest number cases of coronavirus in Europe – is the UK's biggest supplier of tomatoes for food processing.
However, a spokesman for Princes, maker of Hunger Breaks and Branston baked beans, said it had "a large number of tomato paste suppliers worldwide, and currently there has been no impact to our business".
He added: "We are monitoring the situation very closely and communicating regularly with our suppliers. We are also monitoring up-to-date guidance from the UK government and World Health Organization. We will proactively seek solutions to alleviate any potential service disruptions for our customers."
Princes was "working very closely with our suppliers and customers to try and ensure our business and supply chains can meet increased demand during these exceptional circumstances".
A spokesman for Kraft Heinz, owner of the category-leading Heinz Baked Beanz, said "production and distribution of all our varieties, including store cupboard staples of Heinz Beanz, soups and pasta, has not been disrupted by the current coronavirus situation. Our supply chain is resilient, and our stock levels are good."
Nevertheless, about 25 Heinz and Branston baked beans SKUs are unavailable on Morrisons' website at the time of writing, while Tesco has eight SKUs marked as out of stock.