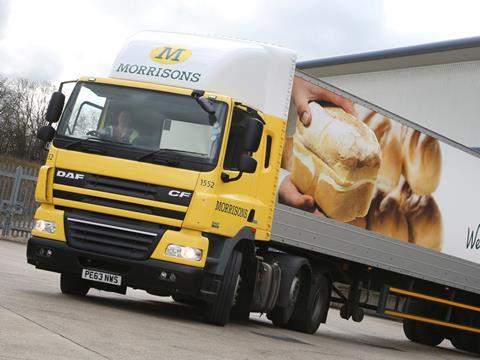 Morrisons has been hit by a new round of dairy farmer protests, after angering producers by "backtracking" on commitments on how much it pays for milk used to make its own-label cheese.
Farmers blockaded a Morrisons depot at Bridgewater in Somerset on Thursday night (27 August) for the second time in a week over the issue.
More than 500 protestors stopped deliveries to and from the depot between 4pm and 3am, according to Farmers for Action (FFA), which accused the retailer of "dragging their feet" over commitments to introduce a base price paid to milk suppliers for its own-label cheese.
Morrisons launched a new brand dubbed Milk for Farmers earlier this month following protests at its stores and distribution centres, which allows consumers to pay a premium for liquid milk and Cheddar to directly support dairy farmers.
It has also guaranteed to pay its liquid milk processors at least 26ppl from September.
However, farmers remain unhappy the retailer has not made the same commitment of a minimum price to all cheese manufacturers as it has to liquid milk processors.
"Morrisons promised to speak to its cheese processors on this matter after our protest on Monday, and to give us a response on Wednesday, but that didn't happen, so we decided to hit them again," said FFA organiser James Hole.
"We've had commitments from Morrisons' rivals on cheese, which is such a significant outlet for our members' milk, but nothing from them," he added.
A statement on the FFA website described the protest as "spectacular" and reiterated its call for dairy farmers to receive a "fair price, and for you all to stop discounting our produce", before warning foodservice companies "we will be knocking on your door very shortly".
Morrisons has not yet commented.